3 Big Reasons to Buy this Small Cap with a High Dividend, Low Beta and No Debt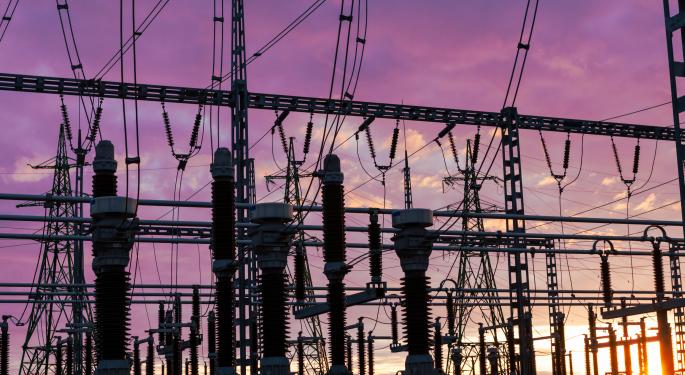 Sometimes the headline says it all.
Espey Manufacturing and Electric (NYSE: ESP) is a high-yield, low-beta small cap with no debt. Those are three very compelling reasons for long term investors to consider the stock. It also has superior features to much larger firms in its sector, such as Corning (NYSE: GLW), TE Connectivity (NYSE: TEL) and Amphenol (NYSE: APH).
Based in Upstate New York in Sarasota Springs, Espey Manufacturing and Electronics designs power electronics and manufacturing equipment, primarily for military and industrial applications in the United States. It has been a good year for shareholders, as Espy Manufacturing is up more than 30 percent. As investors buy for the future, there is much to like about the potential total return for the company.
Related: 3 Reasons Every Family Office Should Own JP Morgan
Although not significant this year due to the bull market, Espey Manufacturing has an above average dividend. The dividend for a member of the S & P's 500 Index averages about 1.9 percent. For Espey Manufacturing, the dividend is 3.13 percent. There was a recent special dividend of $1.00.
By contrast, the dividend for Corning is 2.35 percent. For TE Connectivity it is 1.9 percent. Amphenol pays a dividend of less than one percent.
While the dividend is high for Especy Manufacturing, the beta is very low.
As detailed previously, a study by Russell Investments found that low-beta equities have the highest low-term returns. With a beta of 0.52 with the market average being 1, Espey is one such stock. Corning, which in terms of market capitalization is more than 300 times larger, has a beta of 1.26. TE Connectivity has a beta of over two.
Even lower than its beta is the debt on the balance sheet of Espey Manufacturing.
There is no debt. That makes the dividend component even stronger for Espey, as no cash is diverted to paying creditors. Amphenol has a debt-to-equity ratio of 0.70, which is high, as it means that it took 70 cents of borrowing to create every one dollar of equity. As a result of having a clean balance sheet, the cash position is strong for Espey, with a very favorable a very favorable quick ratio and current ratio.
Espey Manufacturing is trading about five percent from its 52-week high of $33.89. With a short float of just 0.27 percent, there are not many betting that it will fall. The high-yield, low-beta and zero debt balance sheet provides plenty of reasons to expect solid long-term total returns from Espey Manufacturing and Electronics.
Posted-In: Russell InvestmentsLong Ideas News Dividends Small Cap Analysis Technicals Small Cap Trading Ideas Best of Benzinga
View Comments and Join the Discussion!