Is an Italian Car Company the Best Way to Profit from China's Economic Growth?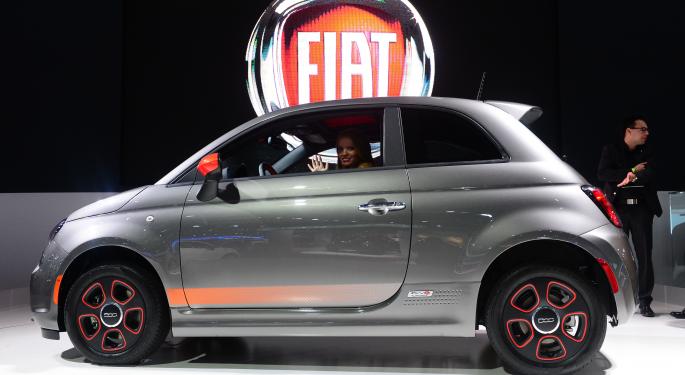 China's list of reforms from the recent Communist Party meeting are intended to empower the Chinese consumer, by having the nation's economy respond more to market demand.
As a result, the passenger car industry, with General Motors (NYSE: GM), Ford (NYSE: F), Toyota (NYSE: TM) and others operating in the country is expected to expand.
Investors looking for a smaller entity in this sector with significant upside might want to consider Fiat SPA (OTC: FIATY). The Italian carmaker is planning to greatly increase its production, sales and dealerships in the People's Republic.
As with Ford, General Motors and Toyota Motor Corporation, it has been a good year for Fiat.
Based in Turin, Italy, Fiat SPA has lucrative holdings in other car companies. Fiat owns more than half of Chrysler. It also owns Maserati, Alfa Romeo and Lancia. In 2009, Fiat offered to buy the South American and Opel units of General Motors, but was rebuffed.
According to a recent article in The Wall Street Journal by Colum Murphy, Fiat is seeking to expand its presence in the world's most populous nation -- a country with enormous purchasing power. Sales of Fiat's Viaggio sedan, produced in a joint venture with Guangzhou Automobile Group, were 11,228 in 2012. That figure is expected to reach 37,913 for this year, according to IHS Global Insight, a research firm. It is hoping that a local version of the Jeep Cherokee will do well in China. The number of dealerships will increase by almost 50 percent, too.
By the standards of the automobile manufacturing sector, FIAT SPA is a small cap, in both price and size. The market capitalization is under $10 billion and the price is under $8 a share.
General Motors goes for over $38 a share with a market capitalization of over $50 billion. The market capitalization for Toyota Motor Corporation is nearly $200 billion with a stock price of around $125 a share. Ford sells for more than $17 with a market capitalization of more than $67 billion.
China now accounts for less than five percent of sales for Fiat. There is a great deal of optimism about the new Jeep, however, due to how well similar models have sold. The projected increase in sales in China could do much to move the stock price higher for a company the size of Fiat's.
Posted-In: Long Ideas Emerging Markets Eurozone Technicals Travel Markets Media Trading Ideas Best of Benzinga
View Comments and Join the Discussion!