3 Reasons Every Family Office Should Own Microsoft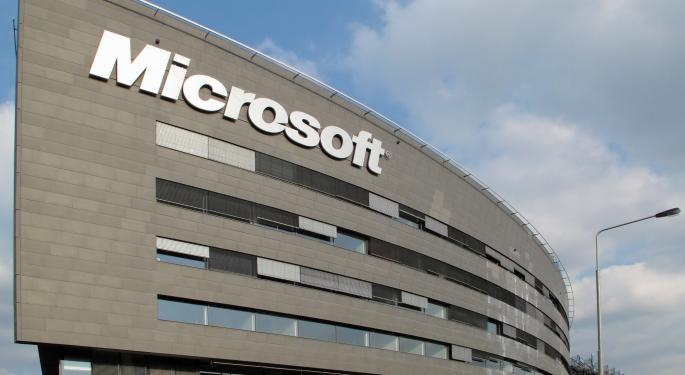 Even though he was pushed out by the board of directors, the shareholders of Microsoft (NASDAQ: MSFT) have little to complain about the performance of CEO Steve Ballmer based on the stock's performance for 2013. Even though it is up more than 45 percent for the year, Ballmer did not deliver the changes demanded by the board.
That is one of the three reasons why a family office should invest in Microsoft.
Family offices are entities established to invest the assets of a family to preserve wealth, generate income and beat the market into the future. If the managers of a family office cannot achieve all three of those objectives, there is hardly any reason not to simply place the investment capital into an index fund. That is why buying shares of Microsoft should be on the "to-do" list of family office executives.
If terms of preserving wealth, the financials of Microsoft are compelling.
Related: 3 Reasons to Buy Oil Stocks, Even as the Price of Crude Falls
The profit margin is more than 28 percent. That is about three times higher than the average for a member of the S&P's 500 Index. It is also much higher than the profit margin for Apple (NASDAQ: AAPL) (under 22 percent) and Google (NASDAQ: GOOG) (over 21 percent). There is tons of cash and very little debt. Both the income statement and balance sheet are top notch.
So is the dividend income component.
Members of the S&P's 500 Index average about a 1.9 percent dividend yield. For Microsoft, it is almost three percent. Expect that 50 percent edge to increase as the payout ratio for Microsoft is modest, especially with all the cash it generates from operations and has on the balance sheet. The dividend for Apple has a 2.23 percent yield, by comparison. Google does not pay a cash dividend.
There is change coming at Microsoft that should take the share price even higher.
Legendary investor George Soros just loaded up on shares. ValueAct Capital Management, an activist hedge fund, bought shares of Microsoft earlier this year. It bought enough to convince Microsoft to let Its president, G. Mason Morfit, join its board in early 2014.
It looks like something is going to happen with the corporate structure of Microsoft.
That change could be a breakup of Microsoft into different units. But the new chief executive officer will be chartered to make the changes that Ballmer did not. As a result, investing in Microsoft should meet all of the long term investing goals of family offices.
Posted-In: George SorosLong Ideas Dividends Technicals Trading Ideas Best of Benzinga
View Comments and Join the Discussion!