3 Reasons to Buy Oil Stocks, Even as the Price of Crude Falls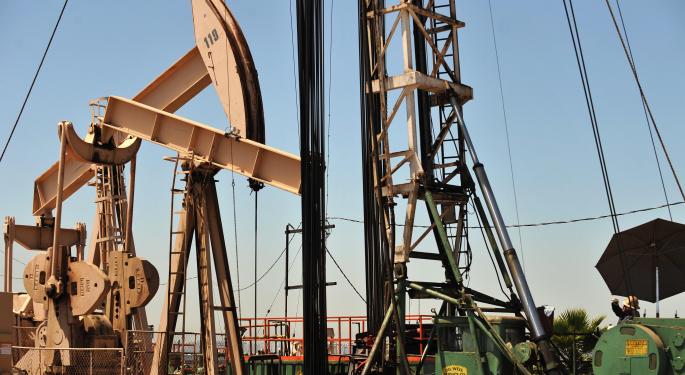 Due in part to the recent nuclear weapons agreement with Iran, the price of crude oil has fallen.
That has pushed the price of major oil companies such as ConocoPhillips (NYSE: COP), Chevron (NYSE: CVX) and Occidental Petroleum (NYSE: OXY) lower in response. There are three main reasons why investors should look upon these falling prices as an opportunity to buy oil company stocks at a discount for the long-term.
According to recent reports from the U.S. Energy Information Agency and the International Energy Agency, the demand for oil will increase greatly in the decades ahead. The basic fundamentals of supply and demand dictate the price of oil should rise in response. When that happens, share prices for publicly traded oil companies should increase, too; just as those are falling now with the price of oil. 
In addition to gaining from the increasing demand for oil, owning Chevron, ConocoPhillips, Occidental Petroleum and other energy stocks is an excellent way to profit from emerging market growth. About two-thirds of future growth in the demand for oil is expected to come from China, India and other emerging market nations, especially in Asia.
The rising need for oil and natural gas in those nations, home to the bulk of the world's populace, should lift the stock prices of firms in the energy sector.
Many oil company stocks pay shareholders very well to own shares. The dividend yield for ConocoPhillips is 3.73 percent. By contrast, the average dividend for a member of the Standard & Poor's 500 Index is around 1.9 percent. Along with ConocoPhillips there are other oil firms with much higher yields: BP (NYSE: BP) has a dividend of 4.75 percent, with Royal Dutch Shell (NYSE: RDS/B) topping BP with a 4.82% payout.
There is a strong history of oil companies increasing dividend so long-term shareholders are rewarded even more.
As with any asset class, the price of oil will fluctuate. When it falls due to no reasons having to do with supply or demand, investors should look upon that as an opportunity. Buying when it declines will result in a much higher total return for the long term.
View Comments and Join the Discussion!
Posted-In: Long Ideas News Dividends Dividends Emerging Markets Commodities Events Global Best of Benzinga