Bullish News from California for UnitedHealth, WellPoint and Other Insurers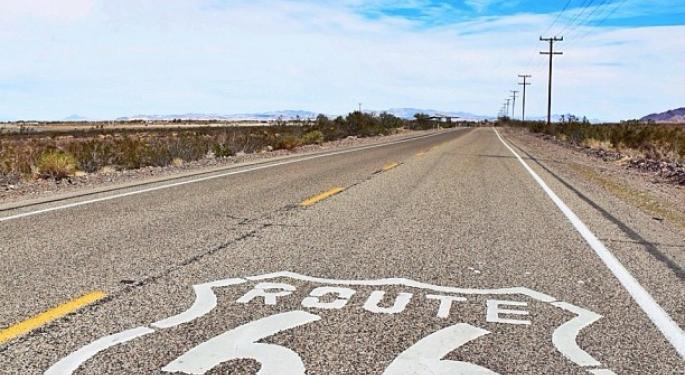 Even if not offering coverage in California, insurers such as UnitedHealth Group (NYSE: UNH), WellPoint (NYSE: WLP), Aetna (NYSE: AET), Cigna (NYSE: CI), and others across the country will benefit by the state's decision to defy the Obama Administration and not let current policies be extended.
Due to the outcry about individuals losing their health coverage despite numerous promises from President Barrack Obama that they could "…keep it, period…", The White House has been pushing insurance companies to allow for current policies to stay in place until the end of 2014.
That would result in huge losses for insurance companies, as the foundation of The Affordable Care Act is that healthy young people who do not have coverage are now required by law to buy expensive policies, or pay a penalty. If those who are presently insured, but with plans that do not have the extensive coverage mandated by ObamaCare are allowed to keep the current policy as now advocated by the Obama Administration, there will a great loss to companies.
As noted in The San Jose Mercury News, "major insurance companies participating on the California exchange got a huge boost. Those firms, which stood to lose millions if they had been forced to extend the 2013 plans at the same rates, are now assured that those individual plans will end on Dec. 31."
Related: For the Patient Investor, High-Dividend, High Beta Stocks Can Be Highly Rewarding
Not only would there be an initial loss in revenue, insurance companies would also have to recalculate for the future. That would result in higher premiums due to the losses. hose higher premiums would probably convince more of the young and healthy to pay the fine for not having insurance rather than purchase the expensive coverage.
The unanimous vote by the five-member board of Covered California is important in stopping the momentum of ObamaCare being disassembled. The business mandate requiring entities with more than 50 employees to provide health coverage to those working more than 30 hours a week has been pushed back, denying that revenue to insurance companies. Due to the woes of the Federal Government website and the realization that existing insurance coverage could be lost, the popularity of ObamaCare has plunged with the American people.
But that is certainly not the case with insurance companies.
The most profitable people to insure are the young and the healthy as they rarely require medical care. That is why so many of the "Young Invincibles" do not have health insurance. There is a decision made, in one way or another, to sell-insure: going without insurance coverage and paying for medical care out-of-pocket when needed.
With ObamaCare bringing in millions of profitable new clients, the stock prices for insurance companies have soared. For 2013, UnitedHealth Group, the nation's largest insurer, is up more than 36 percent. WellPoint has risen more than 50 percent for the same period. Since the first of the year, the share price of Aetna has increased by more than 46 percent. It is much the same story for Cigna, returning a gain of more than 60 percent to its shareholders.
Although defying The White House, the move by California is a victory for ObamaCare, and thus for health insurance companies.
The more that it is altered, the weaker ObamaCare becomes. Other states are less likely to stick with it if more take action that revises the requirements. Fewer and fewer elected leaders will support ObamaCare. It makes those that did back it even more vulnerable, particularly with mid-term elections for Congress less than a year away.
What is good for ObamaCare is good for insurance companies, as shown by the stock performance of UnitedHealth Group, WellPoint, Cigna, Aetna and others.
Posted-In: Affordable Care ActLong Ideas Economics Trading Ideas Best of Benzinga
View Comments and Join the Discussion!