3 Small Caps Reporting Record Revenues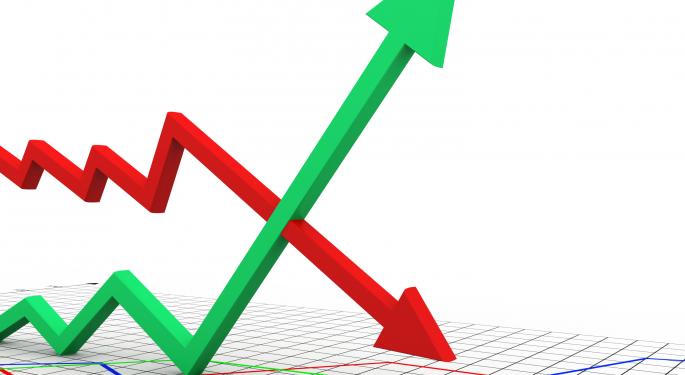 When publicly traded small-cap companies are posting record revenues, it is a very bullish sign. It demonstrates that there is an increasing demand for the goods and services that the company is selling.
Three small caps that have recently registered record revenues include Labor SMART (OTC: LTNC), Q4 Systems (NASDAQ: QFOR) and OptimizeRx (OTC: OPRX).
Labor SMART is in the demand labor segment of the $100 billion staffing industry.
Due to the impact of The Great Recession, business is booming for this sector. Companies are hesitant to hire full-time workers as a result of the weak anemic recovery. The costs of ObamaCare also have firms holding back from taking on more employees.
As a result, Labor SMART is booking record revenue as more companies hire temporary workers. The increase in revenue is so great for Labor SMART that its quarterly earnings are more than the market capitalization of the stock.
Related: 3 Stocks to Profit from Emerging Consumer Markets
Q4 Systems is a software firm with products in the retail, nonprofit, healthcare, and other sectors.
Although a small cap, Q4 has done work for blue chip firms such as Wal-Mart (NYSE: WMT), Wal-Green (NYSE: WAG) and Ford (NYSE: F), among others. The Illinois-based firm develops and implements mission-critical cloud-based enterprise systems for clients ranging from Fortune 100 companies to small businesses. Third quarter revenue for Q4 were $9,142,740, compared to $6,532,571 for the same period last year.
OptimizeRx has software programs that profit from electronic prescriptions, or e-prescriptions.
Its preliminary third-quarter revenues of $1.37 million, which will be an increase of 202 percent from the same period in 2012. OPRX continues to post impressive revenue growth with sales up 84 percent in 2012. That is up 114 percent in Q2 2013 and higher by 110 percent for the first two quarters of this year. Those results were all records, too, which is a very positive trend for growth investors.
Even though the stock market has surged, Labor SMART, Q4 Systems and OptimizeRX are selling at attractive price levels, based on the soaring revenue. Should the revenue continue to increase, so should the share price based on the efficient market theory. For investors, that presents an opportunity to profit from undervalues small caps before the market reacts.
Posted-In: obamacareLong Ideas Small Cap Analysis Trading Ideas Best of Benzinga
View Comments and Join the Discussion!