Anything a Bond Can Do, These Stocks Can Do Much, Much Better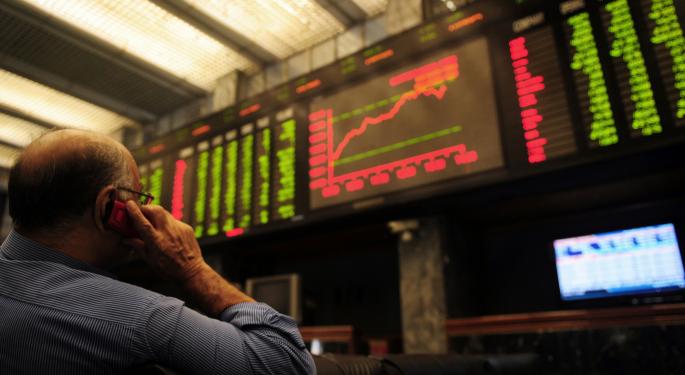 BlackRock (NYSE: BLK) is the world's largest asset manager, with a very strong franchise in bonds. So the front page advertisement on Wednesday's Wall Street Journal from BlackRock -- with the query, "Once thought safe. Now risky? Rethink your bonds" -- was an eye-catcher for investors looking for yield.
Clicking on the website from the ad led to this warning from BlackRock: "Many traditional bond funds have been losing money. Yields are near record lows. And if interest rates rise or inflation picks up, you could lose even more ground." While not intended to be, there is no better advertisement for "Dividend Aristocrat" stocks such as AT&T (NYSE: T), Consolidated Edison (NYSE: ED) and Sysco Corporation (NYSE: SYY).
A Dividend Aristocrat is a publicly traded entity that has increased its dividend annually for at least the past 25 consecutive years.
The act of paying a dividend is a sign of strength by a company and a demonstration of respect for all of its shareholders. When a dividend is paid, the board of directors is declaring in the most meaningful de facto manner that the funds are not needed for the company to continue to prosper in the best way to reward its shareholders, the very essence of fiduciary duty.
Sharing the earnings of the company with all of the owners, even those holding just one share, is a manifestation of respect by management for all who purchased the stock. And increasing it annually clearly demonstrates the company is one of the most robust publicly traded entities in the financial markets.
While BlackRock cautions about the "record lows" in yields from bonds, AT&T, Consolidated Edison and Sysco all pay dividends more than or close to twice the average of around 1.9 percent for a member of the Standard & Poor's 500 Index.
The dividend yield for AT&T, the communications behemoth, is over 5 percent. Providing electricity to the New York City area allows for Consolidated Edison to power a dividend of over 4 percent for its shareholders. Those owning the stock of food wholesaler Sysco Corporation feast on a 3.33 percent yield.
Rather than "losing more ground" as BlackRock cautions those looking to invest in bonds, the share prices of AT&T, Consolidated Edison and Sysco Corporation have moved higher.
For 2013, the stock price of AT&T is up more than 11.75 percent. Over the same period, Sysco Corp. has risen by around 10 percent. Consolidated Edison shares have risen in value over 9 percent since the first of the year.
Double-digit gains can hardly be considered "losing ground." Combined with the dividend yield, that is a total return of 12-17 percent for the shareholders of these Dividend Aristocrats.
Bonds have historically been considered for a place in a portfolio, due to the security features of a debt instrument. But as AT&T, Sysco Corp. and Consolidated Edison have demonstrated, there are few things in investing more secure than a dividend that has been increased annually for more than 25 years. Investors in each should expect rewarding total returns from these Dividend Aristocrats for the future.
Posted-In: asset managementLong Ideas News Dividends Dividends Tech Media Trading Ideas Best of Benzinga
View Comments and Join the Discussion!