While You Were Sleeping, These ETFs Surged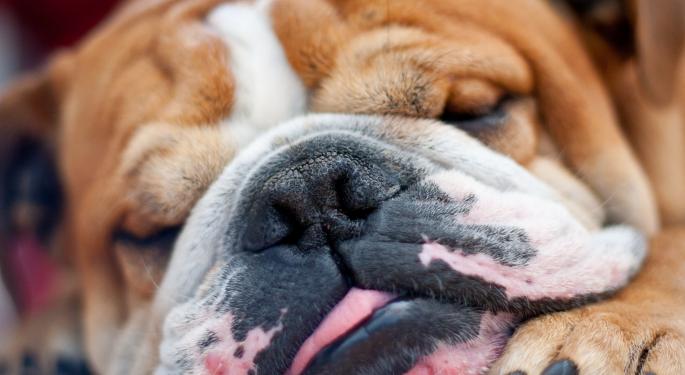 There are plenty of exchange-traded products on the market today.
Some would even argue the number, in the are of 1,500 in the U.S., is too high. That is a debate for another day. What is not debatable, however, is that keeping track of every ETF is a daunting task.
Some are probably best left ignored, while plenty of other smaller funds can be accurately given hidden gem status. A few of those hidden gems have been turning in monster performances in recent weeks, although these ETFs still are not generating a lot of fanfare.
Here is a sampling of the ETFs have notched stellar gains in the past month and have done so in anonymous fashion.
Global X Uranium ETF (NYSE: URA)
Following the Fukushima nuclear disaster in Japan in 2011, it was not a stretch to say to uranium stocks and ETFs such as URA were left for dead. Sure, there were some bounces over the past two years that made for decent trades, but the ETF spent more time struggling than rising. So much so that it was reverse split in May.
Uranium stocks, many of which are small-caps or even micro-caps, are a volatile lot and that volatility cuts both ways. Over the past month, it has worked in favor of investors as URA has soared. Even with today's 2.1 percent drop, which appears to be profit-taking, URA is up 13.6 percent in the past four weeks and has moved above its 200-day moving average for the first time since February.
PureFunds ISE Junior Silver ETF (NYSE: SILJ)
There are not nearly as many silver mining ETFs available to investors as there are gold mining funds, but fewer choices does not mean a lack of impressive performances. As precious metals mining ETFs have soared over the past four weeks, the largest, most heavily traded funds have captured the bulk of the press.
However, when it comes to silver mining ETFs, the undisputed leader has been the PureFunds ISE Junior Silver ETF. SILJ has outpaced the other silver mining ETFs by more than 300 basis points since late June. In fact, SILJ is the only one of the group that is trading higher on Tuesday.
Related: If Mining Rally is Legitimate, Don't Forget These ETFs.
First Trust ISE Cloud Computing Index Fund (NASDAQ: SKYY)
Remember when the First Trust ISE Cloud Computing Index Fund debuted just over two years ago? Plenty of concerns were voiced that the fund was too hyper-focused and that its niche status would plague the fund's ability to deliver returns and capture assets. SKYY investors are laughing now as the ETF is up nearly 11 percent in the past month and trading near all-time highs.
Admittedly, the fund is getting help from some unusual sources. Facebook (NASDAQ: FB), Netflix (NASDAQ: NFLX) and Amazon (NASDAQ: AMZN) may not be the first names investors think of when it comes to cloud computing, but they combine for 11 percent of SKYY's weight. In fact, Facebook is SKYY's largest holding at a weight of 4.4 percent.
SKYY has not been getting much press during its recent ascent, but it was identified as a potential 2013 winner before 2013 even started.
For more on ETFs, click here.
View Comments and Join the Discussion!
Posted-In: Long Ideas Sector ETFs Short Ideas Specialty ETFs Small Cap Analysis Commodities Small Cap Trading Ideas Best of Benzinga