These All-Time High ETFs Can Keep Going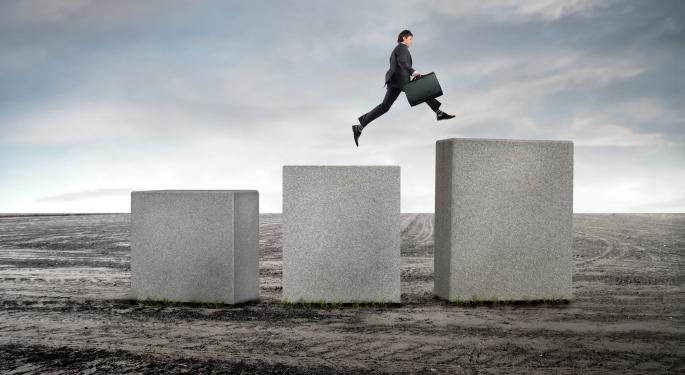 Scared of stocks and ETFs that are hitting new all-time highs?
That is understandable as many investors seemingly have a mental block about pushing securities past new highs. Even if the fundamentals look good, some investors fret about those stocks or ETFs being "overbought" or they are worried about being too late to the party.
Those concerns make sense, but there is something to buying ETFs that are making new all-time highs. Investors that need convincing should remember Nicolas Darvas, author of How I Made $2 Million in the Stock Market. That book was published in 1960, so it is fair to say that $2 million would be equivalent to hundreds of millions today when accounting for inflation.
Long story short, Darvas always looked for stocks that had doubled from their 52-week lows with strong earnings growth and in dynamic industries to support further upside.
Betting on ETFs that are making new highs works as well. We highlighted a trio of such funds in early March and all three have since traded higher.
Related: 52-Week Low Club Beckons These ETFs.
The following ETFs are at or flirting with fresh all-time highs and have the potential to keep going.
PowerShares NASDAQ Internet Portfolio (NASDAQ: PNQI)
The PowerShares NASDAQ Internet Portfolio is the epitome of an ETF that would scare a lot of folks away for multiple reasons. PNQI has been making new all-time highs for a good part of 2013 according to PowerShares data. However, as Internet stocks have shown so many times in the past, lofty valuations can stay that way for extended time frames. More importantly with PNQI, the fundamentals for many of its marquee constituents appear strong.
Guggenheim Spin-Off (NYSE: CSD)
The Guggenheim Spin-Off closed off its highest levels of the day Thursday, but it still touched a new all-time high earlier in the session. CSD has jumped 7.4 percent since we said it was a credible second-half play in early June.
Of the course question is can CSD keep going? Absolutely and that thesis is based on the ETF's legacy of outperforming the broader market. Over the past three years, CSD has outperformed the S&P 500 by over 3,900 basis points.
First Trust US IPO Index Fund (NYSE: FPX)
The First Trust US IPO Index Fund hit another all-time high Thursday for one of the same reasons PNQI: Facebook's (NASDAQ: FB) stellar earnings report. Note that FPX's underlying index, the IPOX-100 U.S. Index, can include companies that have come public in the past four years, according to First Trust.
That is why the ETF holds "older" IPOs such as Facebook and General Motors (NYSE: GM). FPX is also not limited to pure IPOs as plenty of spin-offs are included in the ETF's lineup as well. Spinoffs found in SPX include Phillips 66 (NYSE: PSX) and Marathon Petroleum (NYSE: MPC) and as CSD has proven, playing the right spinoffs can be rewarding.
For more on ETFs, click here.
View Comments and Join the Discussion!
Posted-In: Long Ideas News Broad U.S. Equity ETFs Short Ideas Specialty ETFs After-Hours Center Markets Movers Best of Benzinga