EXCLUSIVE: Kelly Services CEO Carl Camden on Employment Trends (KELYA)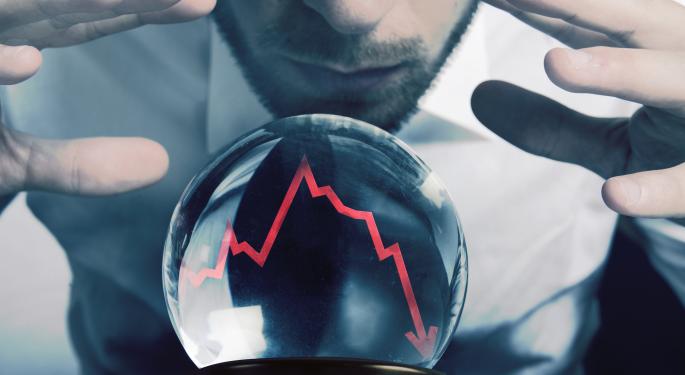 In his exclusive interview with Benzinga, Carl Camden, CEO of Kelly Services (NASDAQ: KELYA) gave his employment outlook.
While he is not certain that unemployment will drop in the near future, "assuming that it drops, the more employment alternatives there are, the better it will be for temporary employment."
Related: Part I: Carl Camden on the Evolving Competitive Staffing Landscape
Camden went on to explain an employment model unfamiliar to most. "The country is switching to a model where more and more work is taking place by what we would view as non traditional labor. In our own research we showed that over 40 percent of the American workforce works as a free agent." This includes individuals who are self employed, independently contracted, or work as temporary employees.
"Its a very large part of the american workforce. We are not far away, in fact, from where the majority of the American workforce will be in free agent mode, which will actually make full time employment the non traditional way to be employed. So I see nothing but great growth opportunities for all forms of free agent labor."
Camden went on to explain which industries have seen the strongest demand for his firm's employment services. First, "those that rely more on intellectual capital. So, your IT firm, your pharmaceutical companies, your engineering and petrochemical companies. Those that rely a lot on the stem types of talent find they can only access that talent via firms like Kelly Services that aggregate and put together temporary employees and other forms of free agent labor.
"Secondly, there are types of employers that will use large quantities of less skilled workers. Think of warehouses, think of leisure, and the hospitality industry. They have become larger and larger consumers of free agent labor as the economy is picking up."
Job numbers released Friday morning showed 195 thousand jobs were added to the economy this month, beating the 165 thousand estimate. A significant portion of these job came in the form of temporary and summer employment.
Shares of Kelly Services closed at $17.74, up for the week.
Posted-In: Carl Camden employment Free Agent TemporaryLong Ideas Short Ideas Trading Ideas Interview Best of Benzinga
View Comments and Join the Discussion!