With 93 Percent EPS Growth, Shares of Epiq Systems Are Up Just 5 Percent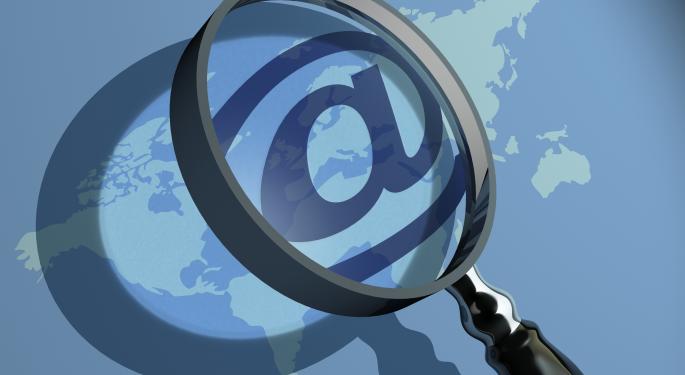 Epiq Systems (NASDAQ: EPIQ) develops technology for electronic discovery, bankruptcy and class action settlement. Its eDiscovery branch provides consulting and develops software for electronic legal documents.
The company's bankruptcy arm software is used by creditors and monitors developments in bankruptcy courts while applying algorithms for management of bankruptcy portfolios. The settlement division provides services for law firms who need to manage a large amount of clients, such as in a class action lawsuit.
Competition
Eqip Systems identifies technological innovation and price as key grounds for competition. In their annual report, the company identifies several competitors, including Xerox (NYSE: XRX), Kurtzman Carson Consultants, and The Garden City Group. The company competes not only with software companies, but also traditional law, accounting, and consulting firms.
Related: Epiq Systems Announces 30 Percent Dividend Increase
Financials
Revenue has been growing steadily for several years. For the most recent quarter ended March 31st, sales were almost 124 million, showing 40 percent year over year growth. With this revenue growth, net income rose by 93 percent. This increase can be attributed to falling amortization and depreciation, and interest expenses. Conversely, the company's largest expense, cost of goods sold, rose as a percentage of sales.
Epiq Systems has a reasonable amount of debt. With assets nearing 700 million, current and long term liabilities total 322 million, or 48 percent of total assets. With this amount of debt, Epiq should be able to secure additional credit if needed.
Valuation
Raw ratios do not send a strong buy or sell signal. However, when compared to the company's growth rate, Epiq becomes very appealing. The company has a P/E of 20, compared to the software industry's average of 23 and price/cash flow of 6.28 versus 4.04. Although the company lacks ratios of a growth company, Epiq's year over year EPS growth is 21 times greater than average with revenue growth more than three times larger.
The company's growth margin for the trailing twelve months is ten percent higher than the software industry average while the gross margin for the most recent quarter is more than 15 percent lower.
Insiders & Institutions
Institutional and mutual ownership make up 80.7 percent of shares while insider ownership accounts for 15.2 percent. Institutional ownership is largely unchanged this quarter, while mutual fund ownership is down more than 13 percent.
Insiders were active with acquisitions early this year, but shed a significant amount of shares via non open market dispositions in June. This includes the chairman, president, and Chief Financial Officer. Shares have risen since the sell off.
Epiq Systems is expected to announce their second quarter earnings on July 30th, also their ex dividend date.
Shares are trading at $13.32, down almost one percent an hour into the trading day.
Posted-In: Consulting Kurtzman Carson Consultants LawLong Ideas News Small Cap Analysis Small Cap Trading Ideas Best of Benzinga
View Comments and Join the Discussion!