Can Companies Recover from a Nasdaq or NYSE Delisting?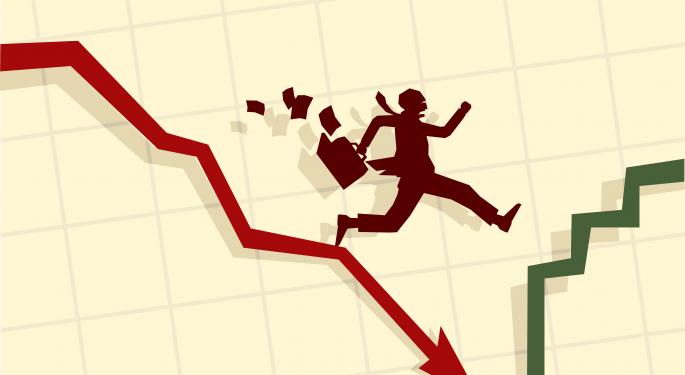 When THQ (OTC Pink: THQIQ) filed for bankruptcy and sold off all of its assets, investors knew it was the end. Though many had already abandoned the stock, there was always hope that the firm could make a comeback.
That did not happen, but THQ's demise started long before it was delisted. By relying on perennial wrestling games and licensed software (such as SpongeBob and Cars), it became very difficult for the company to take risks. When THQ finally took a risk and decided to launch an original shooter (one that was supposed to start a new franchise), it failed.
Thus, it wasn't the act of being delisted that told investors that THQ was sinking faster than the Titanic -- they already knew.
On the other hand, there have been a few success stories to come out of the delisting process. General Growth Properties (NYSE: GGP) famously filed for bankruptcy, was kicked out of the New York Stock Exchange and was thought to be a lost cause.
The company rebounded, however, and is now back on NYSE. Shares are up more than three percent year-to-date -- not bad for a firm that was once on the brink of extinction.
While General Growth Properties represents the best-case scenario, the delisting process is not as bad as it sounds.
"It's usually immediate and seamless," Cromwell Coulson, CEO of OTC Markets group (OTCQX: OTCM), told Benzinga. "The only time it wouldn't be is if something has been suspended for a week or longer on the exchanges. Then sometimes it takes time. For the most part brokers are going to immediately trade something if there's no suspension. The trading in our marketplaces reflects demand of brokers' customers. Our marketplace is very driven by investor demand and the regulatory obligation of broker-dealers to get the best price for investors. So if something has buyers and sellers and it's legal to trade, it will trade."
Coulson said that there are banks that willingly leave Nasdaq for OTC to avoid having to meet the additional requirements of being on a big exchange.
"They just want to do their financial disclosures for their bank regulators rather than the SEC because meeting two disclosure standards adds a layer of cost and complexity to their operations," Coulson explained.
"Those companies, as long as management has the intention of providing good information to investors, those stocks can usually trade comparably. Now if a company gets delisted from an exchange because of financial distress, business reporting problems, that's a different story."
Several companies, including Asure Software (NASDAQ: ASUR), China Jo-Jo Drugstore (NASDAQ: CJJD), Majesco (NASDAQ: COOL) and Veeco Instruments (NASDAQ: VECO), may soon move to OTC for various reasons.
Urologix (OTCQB: ULGX), Nautilus Marine Acquisition (OTCQB: NMAR), Telestone Technologies (OTC: TSTC) and Saba Software (OTC Pink: SABA) have already made the switch.
Louis Bedigian is the Senior Tech Analyst and Features Writer of Benzinga. You can reach him at 248-636-1322 or louis(at)benzingapro(dot)com. Follow him @LouisBedigianBZ
View Comments and Join the Discussion!
Posted-In: Cromwell Coulson OTC Markets GroupLong Ideas News Short Ideas Management Success Stories Trading Ideas Best of Benzinga