Is There Enough Transparency in Over-The-Counter Trading?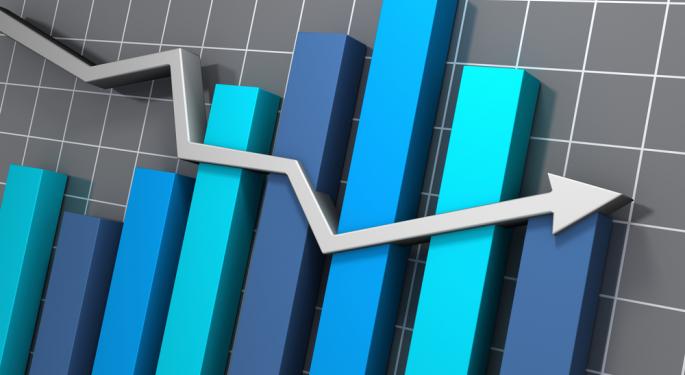 In addition to Nasdaq and the New York Stock Exchange, many investors take advantage of the vast amount of companies that are available from the three exchanges within OTC Markets Group (OTCQX: OTCM):
While the company has worked hard to ensure that investors are given the right information before trading a stock on one of those exchanges, Pink Sheets didn't start that way. Cromwell Coulson, CEO of OTC Markets Group, was particularly bothered by the lack of transparency when he started trading.
"I was a trader of illiquid, value stock, distressed companies, and I hated the way the old Pink Sheets worked," he told Benzinga. "It was very opaque. It was inefficient. Investors had no information about how trading worked. Just about 10 years ago was when I bought the old OTC publisher and took it electronic…that kicked off changes in technology, transparency and regulation."
Coulson said that as he and his company built up its electronic platform of marketplaces, the leading broker-dealers on the Nasdaq and NYSE were able to take their technology, plug it in and trade securities on OTC's marketplaces.
"That means that the UBSes (NYSE: UBS), the E-TRADES (NASDAQ: ETFC), the Knights (NYSE: KCG), the Citadels, Citi's (NYSE: C) automated trading desk…and lots of other broker-dealers are able to provide investors with a very high-quality trade execution experience," said Coulson. "By making the marketplace transparent and electronic, regulators, FINRA, could also bring in regulation."
Coulson said that his marketplaces, "have a broad range of companies -- it ranges from global blue chips to smaller U.S. companies to six or seven hundred community banks to companies that are in financial distress or bankruptcy."
"It's such a mix of securities, so we couldn't be like NYSE and say that everyone has to meet one standard," he explained. "Broker-dealers need to be able to trade any security on our market efficiently. But we could start to tier our marketplaces. So we set up three marketplaces."
This led to the birth of OTC Pink, "Which is an open market place with variable reporting companies," said Coulson. "There we will categorize companies within OTC Pink whether they have current information, limited information or no information available. The vast majority of volume takes place with companies that have current information available."
OTCQB is the firm's venture-stage marketplace for U.S. reporting companies. OTCQX, the third marketplace, is reserved for "qualified" corporations.
"That's the best marketplace for qualified companies," said Coulson. "If you look at what exchanges traditionally have offered to investors, it's high-quality companies with high-quality management teams, high-quality information availability and a high-quality trading experience. With OTCQX we have financial standards, qualification processes. For U.S. companies there's review of management backgrounds. We have sponsorship by either investor banks of a certain size or securities attorneys."
Nowadays, Coulson said that he think that transparency has become "very good" but noted that there needs to be a balance between transparency and privacy.
"You want transparency of prices but some investors don't want to show their prices at full market just because they don't want the full market impact," said Coulson. "I think our marketplace has become very transparent on the trading side in comparability to exchange trading, where we work hard, because we have some companies that act like private companies, we have some that act like foreign companies, and we're trying to create information availability for U.S. investors at a level of a public company.
"We have thousands of SEC reporting companies that are current. There you could say that they're completely transparent. But the problem with SEC reporting is that the SEC doesn't really do much about the transparency of the people behind the companies. So there's a small minority of companies that either have questionable management, questionable large shareholders or they're associated with questionable promoters that we are lacking transparency about."
Louis Bedigian is the Senior Tech Analyst and Features Writer of Benzinga. You can reach him at 248-636-1322 or louis(at)benzingapro(dot)com. Follow him @LouisBedigianBZ
Posted-In: Cromwell CoulsonLong Ideas News Short Ideas Management Success Stories Tech Trading Ideas Best of Benzinga
View Comments and Join the Discussion!