Lone Auto ETF is in a Sweet Spot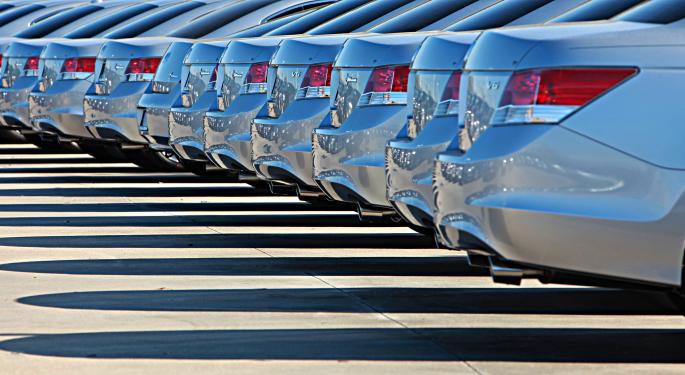 Until almost exactly two years ago, one of the obvious absences at the ETF sector level was a fund devoted to the automobile industry. For whatever reason, it took nearly two decades of ETFs trading in the U.S. for issuers to get around to introducing funds tracking an industry that is steeped in history and tradition in this country.
One of the auto ETFs was shuttered in late 2012, but the First Trust NASDAQ Global Auto Index Fund (NASDAQ: CARZ) is still around. Not only is the First Trust NASDAQ Global Auto Index Fund still around, but the ETF is, somewhat anonymously, delivering stellar returns.
Perhaps it is because the former rival to CARZ closed or maybe it is because CARZ is a small, thinly traded fund. The ETF has just over $16 million in assets under management and barely more than 9,700 shares per day. Whatever the reasons may be, a lot of investors are not turning their keys for CARZ. Perhaps they ought to be.
On the back of improving U.S. economic data, such as last Friday's April jobs report, CARZ has surged nearly 11 percent this year. In terms of being a stock replacement for names such as Ford (NYSE: F) or General Motors (NYSE: GM), CARZ is a fair idea. Ford is the ETF's largest holding with an allocation of 8.53 percent while GM occupies the seventh spot with a weight of almost 7.5 percent. Harley Davidson (NYSE: HOG), a discretionary play, is the tenth-largest holding with a weight of four percent.
Overall, the U.S. accounts for 18.53 percent of the country weight within CARZ with the aforementioned stocks accounting for the bulk of that. So the CARZ story could end right here, framing the ETF as a viable play on a rebounding U.S. economy and everyone could on their way.
To do that would be to do the ETF and investors a disservice because CARZ has a potent factor in its favor: An almost 38 percent weight to Japan. Toyota (NYSE: TM) and Honda (NYSE: HMC) are the ETF's second- and third-largest holdings, respectively, combining for over 16 percent of the fund's weight.
No, a 38 percent weight to Japan will not have anyone confusing CARZ with some of the high-flying pure-play Japan ETFs, but that allocation to the world's third-largest economy is enough to impact returns.
The yen's plunge started in earnest about six months ago when current Japanese Prime Minister Shinzo Abe announced his candidacy for the office. Over those six months, the yen has been the worst-performing developed market currency, which has been good news for Japanese exporters such as Honda and Toyota.
The yen's tumble has also been good news for CARZ as the ETF is up 30.6 percent since mid-November. That performance is actually slightly better than the returns delivered by the iShares MSCI Japan Index Fund (NYSE: EWJ) over the same time.
CARZ now trades at all-time highs. Combine that with an almost 31 percent gain in six months and upside from here might appear limited, but that may not be the case. Some Japanese companies have already said the impact of the weaker yen will be seen on the results they post later this year.
Additionally, if USD/JPY trades above 100, the expected selling pressure on the yen at that level will likely send the Japanese currency falling even further. That scenario could further cement the status of CARZ as a viable way for investors to make a sector bet on Japan or enhance the ETF has a complement to a Japan-specific fund.
For more on ETFs, click here.
Posted-In: Long Ideas News Sector ETFs Short Ideas Forex Events Global Intraday Update Best of Benzinga
View Comments and Join the Discussion!