What Do These Insiders and Institutions Know That You Don't?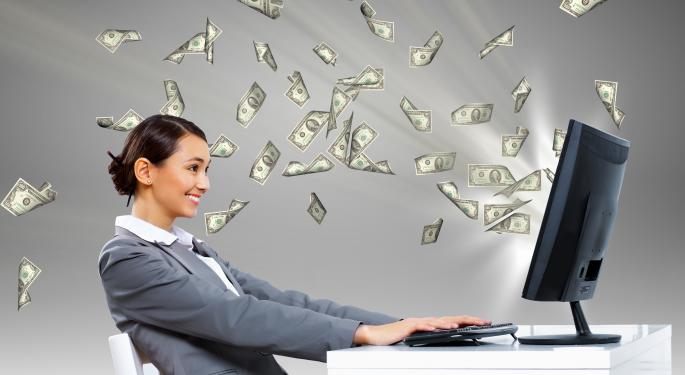 These medium- and large-cap companies have experienced a recent surge of insider and institutional buying. While insiders and institutions may exit positions for various reasons, buying sends the signal that these experts expect prices to spike.
American Realty Capital Properties (NASDAQ: ARCP) is an REIT that targets single tenant commercial properties for long- and medium-term investment. The company is currently paying a 6.28 percent annual dividend with a small increase over the past year.
Over the past quarter and quarter prior, institutional ownership has risen by 57.41 and 54.20 percent, respectively. Similarly, insiders have purchased almost 600,000 shares over the past two years. Investors should be aware that a chairmen sold a significant stake approximately three months ago when prices were close to what they are today. ARCP closed at $14.20 on Monday.
AbbVie (NYSE: ABBV) is a biopharmaceutical company that broke off from Abbot Laboratories (NYSE: ABT) on the first of the year. AbbVie is a research driven company with over twenty developments in either phase two or three.
Since trading of the stock began this year, insiders have taken advantage of over 400,000 shares of non-open market acquisitions, with significantly less dispositions. Last month the company declared a ten percent dividend; the record date is April fifteenth. Shares closed Monday at $39.32.
Shares of Access Midstream Partners LP (NYSE: ACMP) have risen almost forty percent over the past year along with a multitude of insider buying and non open market acquisitions.
Access Midstream generates revenue by collecting natural gas with nontraditional methods. Along with insider activity, institutional ownership increased by over 33 percent this past quarter. Shares closed at $40.85 on Monday.
Following the IPO in March 2012, shares of Home Loan Servicing Solutions (NASDAQ: HLSS) have risen around forty percent. The company acquires mortgage servicing assets with plans to deliver over ninety percent of net income to customers via dividend payments; the current annual dividend rate is almost six percent.
Since the launch, insiders have purchased over 110,000 shares, with zero insider selling. Over the two most recent quarters, institutional ownership has increased by 52.67 percent and 60.58 percent. The stock cloased at $22.76 on Monday.
Retail Properties of America (NYSE: RPAI) is one of the largest owners and operators of shopping centers in America with 230 properties spread over 35 states. Since its public launch in April 2012, the company has consistently paid a $0.17 dividend, which is currently a 4.51 percent annual yield.
Insiders have both purchased and acquired a significant amount non open market shares with no selling or dispositions. Shares have also been heavily pursued by institutions. Retail Properties of America closed Monday at $14.53.
View Comments and Join the Discussion!
Posted-In: Long Ideas Dividends Trading Ideas Best of Benzinga