These 3 Retail Stocks Are Approaching New Highs as the Market Explodes!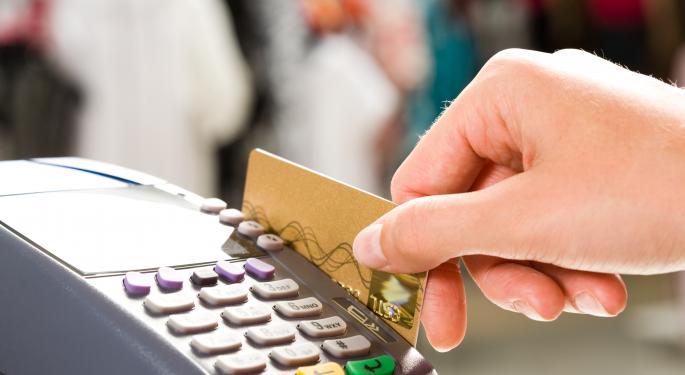 Heading into the week beginning March 18, the U.S. stock market is on fire! The Dow Jones Industrial Average snapped a very impressive 10-day winning streak on Friday and the Dow is now up nearly 11 percent in 2013.
Year-to-date, the S&P 500 has added better than nine percent and the Nasdaq Composite is up a little less than eight percent. By any measure, the opening months of 2013 have been terrific for stock investors.
Furthermore, the gains have not come as a result of sporadic sharp rallies and the occasional significant shakeout. Instead, the major averages have been rising gently on a near daily basis.
Hot Market With Low Volatility? Yes, Please!
The low volatility atmosphere has sent the CBOE Volatility Index (VIX), a widely watched barometer of market fear, down to 52-week low levels.
While caution may be warranted as unusually low VIX readings can indicate investor complacency -- on old Wall Street adage advises that "when the VIX is low, it's time to go!" -- it is hard not to be optimistic about the market's prospects for 2013. Given the torrid start, the possibility of a truly spectacular year for equity returns is looking more and more likely.
Bullish Landscape for Equities Could Continue
The market rally has been driven by a number of favorable economic circumstances. Global central banks continue to maintain a very accommodative policy stance and this has led to significant excess liquidity in the financial system.
Increasingly, as economic reports strengthen and the job and housing markets continue to recover, this liquidity has found its way into equities. Other significant catalysts include the lack of major financial crises dominating the headlines -- a partial resolution to the fiscal cliff was reached to begin 2013 and the European debt crisis has seemingly been contained for the time being -- and a noticeable shift of capital out of fixed income and into risk assets.
Sector Focus
While all of the major market sectors have done reasonably well thus far, there are some sectors that will likely outperform if a bullish investing landscape continues throughout the year.
In particular, riskier sectors such as technology, consumer cyclical, financials and basic materials should do very well. Furthermore, in the current environment investors may be best served by just buying what has been working and riding the momentum.
What is Working in Retail?
Below, we highlight four apparel retailers whose stock prices are closing in on new 52-week highs. These names may be of particular interest to momentum traders and other investors looking for stocks displaying strong relative strength. Going forward, these four companies should continue to benefit from a recovery in the job market, consumer spending, consumer sentiment, and rising home prices.
3 Retail Stocks to Watch!
V.F. Corporation (NYSE: VFC) - Of the four companies discussed here, V.F. Corporation is by far the largest with a market cap north of $18 billion. The company benefits from tremendous diversification within its industry.
The company's many brands include Wrangler, Nautica, Lee, Vans, Timberbland and The North Face, among many others. The stock was recently trading around $165 and is closing in on its best levels since October 2012. Although VFC is performing about in-line with the S&P 500, rising a little better than 9 percent in 2013, a breakout to new highs above $170 is a distinct possibility.
This company has been a long-term winner with the shares more than doubling in the last five years, and V.F. has also been consistently raising its dividend. Wall Street is positive on the stock with a majority of analysts covering the name giving it a "strong buy" or "buy" rating. The median price target for VFC on the Street is $177.50.
Oxford Industries (NYSE: OXM) - This company, which has a market cap slightly under $1 billion, is less known in the retail space. Based in Atlanta, Oxford's brand portfolio includes Tommy Bahama, Lilly Pulitzer, and Ben Sherman.
Investors should take note of this stock's price action over the last month. In late February, Oxford began rising sharply from around the $45 level. Since this time, shares have risen steadily on an almost daily basis. Over the last month, OXM has climbed almost 18 percent versus a gain for the S&P of under 3 percent.
The stock is now closing in on 52-week high levels around $59. This is a name that is clearly being accumulated by large investors and may be setting up for large returns in 2013.
Joe's Jeans (NASDAQ: JOEZ) - Despite being a relatively tiny apparel company with a market cap of only around $123 million, Joe's Jeans is actually fairly well-known in small-cap trading circles.
Given its small size, shares have frequently been volatile in the past, providing plenty of opportunity -- as well as risk. On February 21, the company reported a 33 percent year over year gain in fourth-quarter net sales along with a 34 percent gain in gross profits. Operating income went from a loss of $131,000 in last year's Q4 to a profit of $3.2 million. Although the stock did not immediately breakout in the bullish report, shares have been rising sharply in recent weeks.
During the last month alone, JOEZ is up almost 30 percent and year-to-date the stock has soared more than 80 percent to new 52-week highs. Although this is a very risky stock, JOEZ is clearly riding a strong wave of momentum. With an explosive chart pattern, strong operating momentum highlighted by the company's Q4 report and an improving business landscape for retailers, Joe's Jeans is a name to keep an eye on.
Posted-In: Long Ideas News Dividends Small Cap Analysis Technicals Retail Sales Global Econ #s Best of Benzinga
View Comments and Join the Discussion!