Three Potential Small Cap Value Plays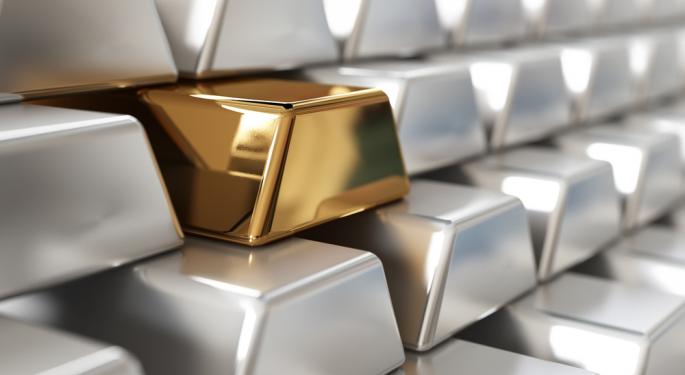 When it comes to value investing, price-to-earnings ratio is commonly favored as a key metric. Although it isn't perfect by any means, PE ratios allow investors to easily compare the price of the company's stock to its recent earnings.
Krispy Kreme Doughnuts (NYSE: KKD), Apollo Group (NASDAQ: APOL) and hhgregg (NYSE: HGG) are three small cap names that trade with particularly low PE multiples.
Krispy Kreme has a $1 billion market cap and trades with a PE near 6.6
This doughnut maker trades at PE less than half that of the broader S&P 500. The stock has been a great performer over the last year, rallying over 80%. To be fair, the business models are far from wholly comparable, but competitor Dunkin' Brands (NASDAQ: DNKN) has a PE above 40.
Unfortunately, Krispy Kreme pays no dividend, and the $50 million of cash it has on its balance sheet is far from a war chest. Ultimately, the biggest issue with the company is that its primary business -- selling doughnuts -- could be facing secular decline as consumers opt for healthier foods.
Apollo Group's market cap is just less than $2 billion, while the PE is under 5
Apollo Group is a play on the for-profit college business. The company owns several for-profit secondary education schools, most notably the University of Phoenix. A number of investors believe in a growing student loan bubble which will, when it bursts, wreak havoc on for-profit schools.
Consequently, Apollo Group has a significant short interest -- around 17% of the float. And thus far, the shorts have been right, as shares have tumbled more than 60% in the last year.
But down at these levels, Apollo Group offers attractive fundamentals on paper. In addition to its relatively low PE, the company has nearly $800 million of cash and less than $100 million of debt. Unfortunately, it pays no dividend. Needless to say, if investors believe fears of a student loan crisis are overblown, Apollo Group appears to offer good value.
hhgregg is the smallest company on the list with about a $360 million market cap and a 5.5 PE
hhgregg is essentially a smaller, regionally-focused version of Best Buy (NYSE: BBY) -- most of its stores are in the eastern and southern parts of the United States.
Like Best Buy, hhgregg has suffered from a growing trend of consumers opting to purchase their electronics on the Internet instead of in-person. Thus, after peaking near $30 in mid-2010, shares of the retailer have tumbled, and now trade just under $11. But like Apollo Group, the decline has made hhgregg extremely attractive, at least on paper.
The company trades at a PE near 5.5. And its forward PE (a measure comparing stock price to projected future earnings), is still well below the broader S&P 500's, at only 13.65.
It's price-to-book ratio, which is a measure of the share price to the value of the company's assets, stands near one. For comparison, the retailer Target (NYSE: TGT) trades at a price-to-book of about 2.6.
If there is still room in the world for electronics retailers, then hhgregg's stock looks undervalued.
Looking for value?
Traditionally, value investors look for stocks trading with low PE multiples, low price-to-book ratios and high dividends. Krispy Kreme, Apollo Group and hhgregg do not pay dividends, but all have low PEs and attractive price-to-book ratios.
Unfortunately, they all seem beset by a number of fundamental trends: changing consumer tastes, a student loan bubble or electronics shopping moving strictly online. If investors believe these trends to be overdone, then these stocks could all offer significant upside.
Posted-In: Long Ideas Small Cap Analysis Trading Ideas Best of Benzinga
View Comments and Join the Discussion!