Falling Share Prices Have Pushed These Stocks' Yields Up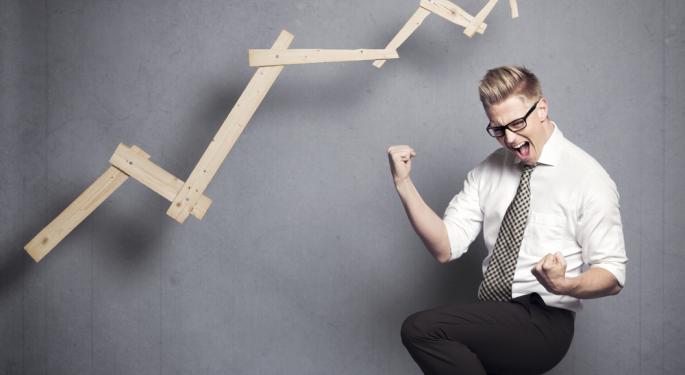 One of the advantages dividend paying stocks have over non-paying companies, is that dividends can provide price support. As the share price falls, the dividend yield goes up correspondingly. In many cases, at some point, this yield becomes too attractive to investors who subsequently buy the stock, stabilizing the share price.
Looking for stocks that have fallen in the near-term, and are now offering an attractive dividend yield, can be an effective strategy for investors. Of course, it is always important to do an analysis of the safety of the dividend before purchasing the shares. Buying stocks with safe dividends on draw-downs provides a couple of advantages.
First, it is a contrarian strategy whereby you are purchasing the stock while other investors are selling. Frequently, long-term investors who do their homework can find value using a contrarian strategy. The second obvious advantage is the ability to purchase high quality companies when their yields are the most attractive.
Here are fours stocks which have fallen more than 10 percent in 2013, and are now yielding above 5 percent:
Strayer Education (NASDAQ: STRA) - This private education provider has been hit hard by a slowdown in enrollment and regulatory hurdles which face its industry. In 2013, the stock has lost better than 13 percent and over the last year shares are down almost 50 percent. Although Strayer has shown few signs of a near-term turnaround, the stock is now yielding above 8 percent. As recently as 2010, STRA traded as high as $250. Today, the shares can be purchased for under $50.
Garmin (NASDAQ: GRMN) - This navigational device company has come on hard times in recent years. The stock has lost around 25 percent during the last year, and is down nearly 14 percent in 2013. Despite operating headwinds, Garmin maintains a very strong balance sheet and the stock is yielding over 5 percent at current levels.
Penn Virginia Resource Partners (NYSE: PVR) - This limited partnership is engaged in the management of coal and natural resource properties and the gathering and processing of natural gas in the U.S. The stock has held relatively steady for a number of years, although PVR has lost more than 13 percent in 2013. The decline in the share price has pushed the security's yield up to 9.60 percent according to Yahoo Finance data.
Gold Resource (NYSE: GORO) - This Colorado Springs-based company is engaged in gold and silver exploration and production in Mexico. Gold Resource has a 100% ownership stake in six mining properties in the Mexican state of Oaxaca. The shares have fallen sharply along with the entire precious metals mining sector over the last year, losing better than 43 percent. In 2013, the stock is down around 12 percent. At current levels, GORO is yielding around 5.60 percent and the company has a history of raising its payout.
Posted-In: Long Ideas News Dividends Dividends Technicals Trading Ideas Best of Benzinga
View Comments and Join the Discussion!