Chromebook Pixel Validates Microsoft's Touch Strategy, Could Force Apple's Hand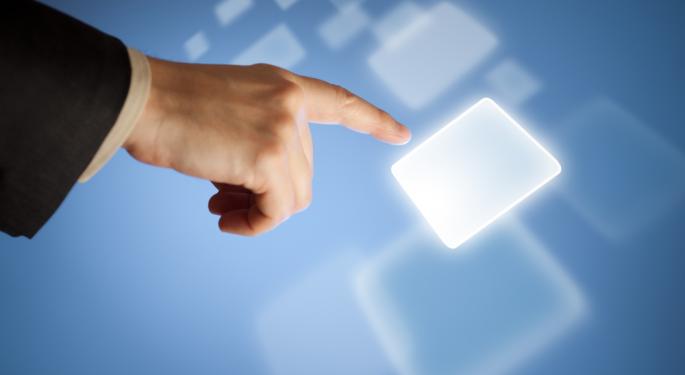 When designing Windows 8, Microsoft (NASDAQ: MSFT) made a brilliant movie: it decided to scrap the old, mouse-friendly interface and focus on touch.
The company knew this was risky; bloggers and analysts told them so for months! It was a risk Microsoft wanted to take. The Xbox maker knew that, as tablets and smartphones continue to take over the PC industry (and as laptops evolve into tablet-style devices), users would want to touch their computer screens. While the old, Windows 7 format was great, Microsoft knew that it would not survive in a touch-heavy world. Thus, the company deconstructed everything consumers knew about Windows and produced an entirely different OS.
First-month sales were very impressive, but many critics still insisted that Microsoft had made a mistake. Others wondered if Microsoft was simply ahead of its time.
Those critics were silenced this week when Google (NASDAQ: GOOG) unveiled Chromebook Pixel, the company's new flagship, ultra-powerful laptop.
Designed to take on the MacBook Air, some might argue that Google copied the Apple (NASDAQ: AAPL) playbook in designing Chomebook Pixel. Even so, the notebook contains one key feature not currently found within a single MacBook: a touch screen.
This decision -- to add a touch screen to its most expensive (and arguably most important) laptop -- is irrefutable proof of where the industry is heading. It shows that Microsoft was not merely ahead of its time; it was the company to spark this marvelous evolution.
In looking to the future, the Windows maker pushed ahead with winning technology that others were too afraid to explore. Now Google is following suit, wholeheartedly validating Microsoft's strategy.
Up until now, Apple was content to differentiate between Macs and iDevices through the use of touch screens. The company knows that if consumers purchase a touchable Mac, they may no longer have the need for a next-generation iPad.
Now that both Microsoft and Google are pushing ahead with touch, Apple will inevitably follow suit -- and much sooner than it may have if its competitors had waited.
While Apple is frequently commended for being an innovator (the Chromebook may not even exist without the MacBook Air), the company recently caved and developed a slightly larger iPhone to appease consumers. Now Apple is rumored to be developing an iPhone with a 4.8-inch screen. This was brought on by Samsung and other smartphone manufacturers that are building larger devices.
Similarly, Apple was adamantly against the thought of a small tablet. The company changed its mind when Google, Amazon (NASDAQ: AMZN) and other manufacturers began to sell millions of seven-inch devices.
Now that a similar trend is occurring with touch screen laptops, Apple will be forced to release a touchable MacBook within the next 18 months.
Follow me @LouisBedigianBZ
Posted-In: Apple Chromebook PixelLong Ideas News Short Ideas Success Stories Tech Trading Ideas Best of Benzinga
View Comments and Join the Discussion!