Comcast's NBC Buy Won't Bankrupt Cable Giant, But It's Odd, Wasteful and Dangerous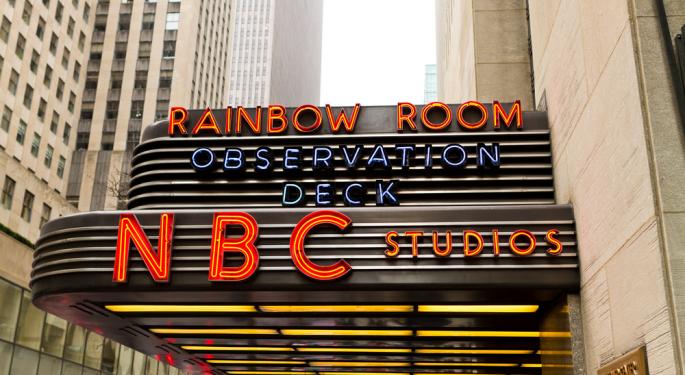 Comcast (NASDAQ: CMCSA) has made an unusual choice this week. It has decided to acquire the rest of General Electric's (NYSE: GE) stake in NBC at a cost of $16.7 billion.
This expensive purchase will give Comcast full control over NBC and all of its assets, including a film studio (Universal Pictures), an amusement park (Universal Studios), and one of the least successful networks on regular TV.
In the press release confirming the acquisition, Comcast said that this deal "solidifies" its position as a "leading media and technology company."
"This is an exciting day for Comcast as we have agreed to accelerate the purchase of NBCUniversal," Brian L. Roberts, Chairman and CEO, Comcast Corporation, said in a company release. "…Our decision to acquire GE's ownership is driven by our sense of optimism for the future prospects of NBCUniversal and our desire to capture future value that we hope to create for our shareholders. … We believe we are in a strong and unique position to continue to grow and build value in our combined company."
Those are some positive words coming from an executive who just spent more than $16 billion on a network that canceled 8 out of 12 new shows last season.
NBC has already canceled two shows this season: Do No Harm and Animal Practice. The former premiered two weeks ago against CBS' (NYSE: CBS) Elementary and ABC's (NYSE: DIS) Scandal. Only 3.12 million people tuned in, making it one of the lowest-rated premieres of the season. The show was axed after its second airing dropped to 2.21 million viewers.
The network seemed to have a hit on its hands when Animal Practice debuted last August, but its ratings were heavily enhanced by the premiere date. Instead of holding the show until the start of the fall season, NBC aired one episode during the Olympic Games. This helped acquire an impressive 12.8 million viewers.
Animal Practice dropped to 5.19 million viewers when the series returned in September. The show continued to decline, dropping to 3.8 million viewers by the second week of October, where it held steady until NBC pulled the plug.
According to TVByTheNumbers, which analyzes broadcast success and Nielsen (NYSE: NLSN) ratings, three more shows -- 1600 Penn, The New Normal and Deception -- are "certain to be canceled." Three other shows -- Smash, Whitney and Guys With Kids -- are "likely" to be canceled.
30 Rock, one of NBC's most critically acclaimed shows, experienced steep ratings declines over the past couple of seasons. NBC responded to these declines by canceling the series. Alec Baldwin (who played Jack Donaghy) told the network that he would take a 20 percent pay cut in exchange for an eighth season. NBC declined his request.
The Office is also coming to an end after a couple years of declining ratings and rehashed storylines. Even Up All Night, the Christina Applegate comedy that was supposed to bring huge ratings to NBC, is on TVByTheNumber's "likely to be canceled" list.
Go On, Matthew Perry's latest sitcom, also benefited from an Olympic Games premiere, earning 16 million viewers. When the most recent new episode aired on Tuesday, January 29, only 3.95 million viewers tuned in.
Parenthood, Parks & Recreation, Law & Order: SVU, Community, Chicago Fire , Grimm and Revolution are the only shows that TVByTheNumbers believes are "certain to be renewed." Of those seven shows, only two of them -- Revolution and Chicago Fire -- are new.
If these estimates are correct, it means that NBC was only able to save two or three new shows this season. (The third could be Go On, but that is still a toss-up.)
What does Comcast hope to do with a $30 billion network (remember: Comcast paid $16.7 billion for the remaining 49 percent stake in the company) that can only produce a couple of successful shows per year? What will Comcast do with those shows when their ratings are far below the nearest competitor?
Even the Olympic Games -- NBC's most prized sporting event -- are a risky, a money-losing venture. The network lost $233 million on the Vancouver games in 2010.
Analysts estimated that the company would lose another $100 million on last year's Summer Games in London, but NBC found a way to break even.
"We are way ahead of where we thought we'd be," NBCUniversal chief exec Steve Burke told the Associated Press last August.
In other words, Comcast just invested $16.7 billion in a company that, at best, knows how to break even.
Follow me @LouisBedigianBZ
Posted-In: Comcast NBCLong Ideas News Short Ideas Tech Trading Ideas Best of Benzinga
View Comments and Join the Discussion!