Were Poor MacBook Sales Behind the Price Cut?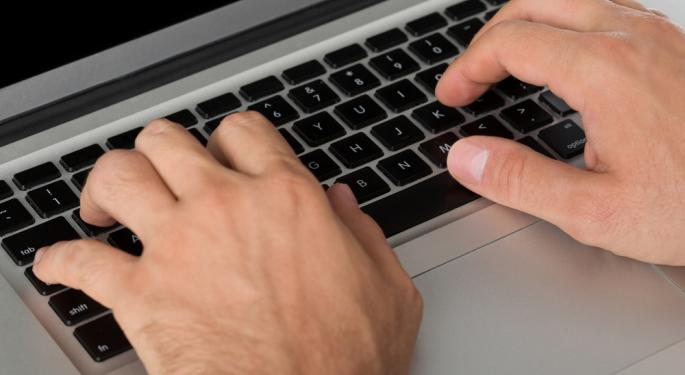 In 2012, two prevailing stories ruled the Apple (NASDAQ: AAPL) rumor mill. First the company was expected to change the iPhone's form factor, which it did last September. Next, analysts thought that Apple would release a large television set. That rumor has yet to come true.
Few were surprised by the iPhone 5, which lived up to the rumored expectations. However, there was one device that consumers hoped for but did not see coming: A high-end MacBook Pro that was lighter, thinner, contained a solid state drive and a Retina Display. Apple granted consumers their wish when it unveiled the next-gen MacBook Pro.
Apple surprised consumers once more when it reduced the price of the 13-inch MacBook Air by $100.
At the time this seemed like a win-win strategy. The initial results were well above expectations, but the high sales did not last.
During the company's fiscal 2010 first quarter (ended December 26, 2009), Apple sold 3.36 million Macs. This represented a 33 percent unit increase over the year-ago period.
Mac sales continued to climb during the fiscal 2011 first quarter (ended December 25, 2010). Apple sold 4.13 million units during the period, representing a 23 percent unit increase.
During the fiscal 2012 first quarter (ended December 31, 2011), Apple set a new record for Mac sales -- 5.2 million units.
The sale streak ended during the fiscal 2013 first quarter (ended December 29, 2012), at which point the company sold 4.1 million Macs.
Today Apple announced that the 13-inch MacBook Pro with Retina Display will now sell for $1,499 -- $200 cheaper than its starting price last fall. The company also tweaked its Retina Display computers to further entice those who have yet to make a purchase.
Unfortunately, consumers do not want computers anymore -- they want tablets.
Last year, analysts warned that PC sales would decline for the first time in more than 10 years. Year-end results show that Apple sold more iPads than the number of PCs sold by any manufacturer -- including Hewlett-Packard (NYSE: HPQ).
Apple was thought to have braced for these declines by releasing new products while simultaneously reducing the price of the MacBook Air. The company also launched a revamped version of the iMac, which is significantly thinner than its predecessor.
None of these maneuvers prevented Mac sales from declining, however. One can only imagine how steep the declines would have been if Apple had not released any new products -- or if it had chosen not to reduce the price of the Air.
Historically, Apple's second quarter sales are lower than the company's first quarter results. Even so, the Mac maker has experienced an upward trend over the last three years, selling 2.94 million units during the fiscal 2010 second quarter, 3.76 million units during the same period in 2011 and four million units in 2012.
It will be interesting to see if Apple can continue its growth trend in 2013. If not, investors should keep an eye out for another MacBook refresh and/or price cut.
Follow me @LouisBedigianBZ
Posted-In: Apple macbook airLong Ideas News Short Ideas Rumors Tech Trading Ideas Best of Benzinga
View Comments and Join the Discussion!