Rumor: Apple iWatch in Development with 100 Product Designers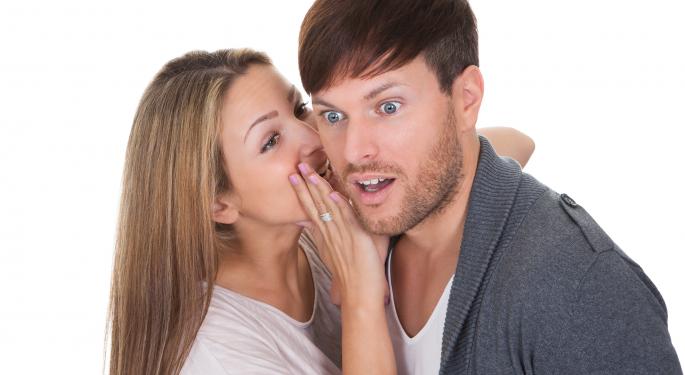 The newly rumored Apple (NASDAQ: AAPL) wristwatch is gaining some steam now that another report claims the device is in development.
According to Bloomberg, as many as 100 product designers are working on a wearable computer for Apple that "may perform some of the tasks now handled by the iPhone and iPad."
Based on the size of the team (which includes managers, marketers and engineers from the iPhone and iPad teams), Bloomberg's sources believe that the device has gone beyond the experiment phase and is officially in development.
This could be the product that Apple will use to fill the void until the next iPhone and iPad are released. While there were rumors that the company would release an iPhone 5 upgrade this quarter, many analysts agree that Apple is likely to wait until late summer or early fall.
In fact, some analysts estimate that Apple's biggest products will not begin to launch until the third quarter. Without any fresh items on store shelves, the Cupertino, California-based tech giant would have to rely on its existing lineup to drive future sales.
Many consumers are not impressed with the speculative concept of the iWatch, which sounds like a cross between an iPhone and a wearable iPod Nano. Others argue that the finished device should be unlike anything the world has ever seen before.
Even if that were the case, it could be difficult for the firm to persuade consumers to buy an iWatch. Once the cool factor has subsided, Apple will be left promoting a device that is contained to its user's body. This is drastically different from the handheld, pocket-friendly items Apple currently promotes.
If the Mac maker intends to move in this direction, investors must wonder when the existing product lines will be terminated. The company must be aware that the iPhone will not survive if the iWatch proves to be a vastly superior product. Some consumers may prefer the traditional smartphone format, but as the company's most loyal customers switch to the iWatch, sales of the iPhone will plummet.
In order to be a positive replacement for the iPhone, the iWatch must carry a larger retail price or offer superior margins. If the margins are smaller, Apple would have to sell more units than the iPhone just to maintain its current level of profitability.
That might be the goal, however -- to build a device that can eclipse the iPhone, regardless of the margins.
Other rumors suggest that the iWatch will be more of an expensive toy that can enhance the functionality of existing Macs and iDevices, allowing Apple to maintain the iPhone legacy.
Follow me @LouisBedigianBZ
Posted-In: Apple BloombergLong Ideas News Short Ideas Rumors Tech Trading Ideas Best of Benzinga
View Comments and Join the Discussion!