A Pair of Legitimate 2013 Takeover Targets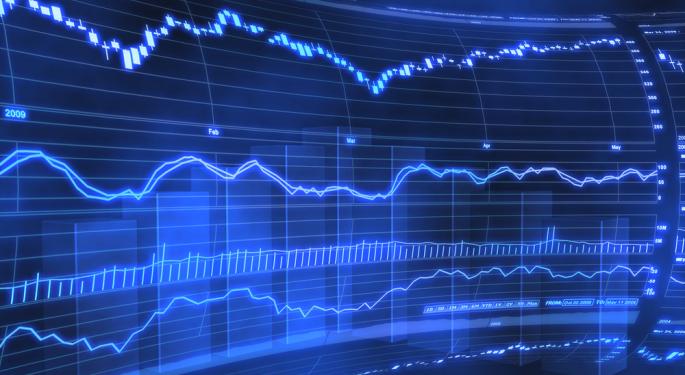 With a new year rapidly approaching, investors are making a variety of lists about what individual stocks, sectors and themes to keep an eye on in 2013. It feels like this is the case every December, but market participants are once again turning their attention to what companies will make credible takeover targets in 2013.
As been noted time and again, buying a company's shares simply because it is rumored to be an acquisition candidate is a flawed strategy. If that takeover does not come to fruition, investors can be left holding the bag on shares that fell victim to a "buy the rumor, sell the news" scenario.
Along those lines, conservative traders can use ETFs to make sectors bets on M&A activity. The rub there is that, just because one holding in a particular in an ETF gets bought at a 20 percent premium, that does not mean the ETF will jump that much.
Traders and investors need to be selective when it comes to playing the M&A waiting game. Here are some of the stocks that may not make it through 2013. For a good reason that is -- a takeover.
Cobalt International Energy (NYSE: CIE) Shares of Cobalt have plunged this week after the company said it will sell $1.2 billion of convertible senior notes due 2019. Those notes can be converted into Cobalt common stock at $35.68 per share, which is well above where the stock currently resides, but the dilution suffered by current investors was met with an unfavorable reaction.
Looking forward, Cobalt is viewed as one of the better ways for U.S. investors to get exposure to Angola's soaring oil production. That alone makes the company a valid takeover target because Angola, an OPEC member, is one of Africa's largest oil producers.
To that end, Cobalt has been mentioned as an acquisition candidates. Last year, BHP Billiton (NYSE: BHP) was rumored to be interested, but the world's largest mining company is seemingly tied to every materials sector takeover rumor. Last week, Chevron (NYSE: CVX) was mentioned as a possible suitor for Cobalt, in a Bloomberg report.
Something to note: Goldman Sachs (NYSE: GS) is a Cobalt shareholder. It is a foregone conclusion that the bank would love to turn a nice takeover-inflated profit on that investment.
Beam (NYSE: BEAM) The maker of its namesake whiskey and other popular brands such as Makers Mark, Sauza, Courvoisier and Canadian Club has spent time in the takeover rumor mill. The rumor floated in 2011, but obviously nothing came to fruition.
That rumor has gained steam again recently, particularly after Diageo (NYSE: DEO) dropped its bid to acquire Cuervo tequila. Not only did Diageo do that, but it is believed the U.K.-based company will end its Cuervo distribution agreement. That leaves Diageo with no tequila exposure at a time when the beverage is one of the fastest-growing segments of the spirits market.
Beam has a tequila brand in Sauza. Diageo could afford to acquire Beam and there are reports of a possible partnership between Japan's Suntory and Diageo to make a run at Beam.
Beam is up almost 13 percent in the past month and that might be the signal that a takeover bid is imminent. It may also be a sign that the premium the acquirer will pay is not much beyond current levels.
Posted-In: Long Ideas M&A News Short Ideas Rumors Commodities Asset Sales Events Best of Benzinga
View Comments and Join the Discussion!