Safe Dividends With These Sub-$50 Stocks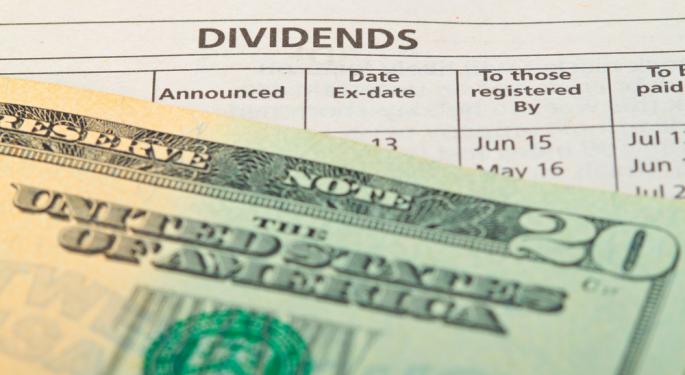 It has been said time and again that a stock's price tag is not a true indicator of its intrinsic value. However, plenty of investors like to think they are getting a good deal and often times that means not reaching up to the Apple (NASDAQ: AAPL) or Google (NASDAQ: GOOG) stratosphere.
Another frequently mentioned point is that not all low-priced stocks are good values. That advice is worth remembering, but the good news there are some solid names out there whose price tags are within reach for most investors.
The following names are the result of a screen of sub-$50 stocks, but these are not just any below $50 names. They have yields of around of five percent or more, no debt and high returns on assets. Those parameters were used so that value could be found while ensuring adequate dividend coverage and robust profitability. Here are some of the names the screen turned up.
PetMed Express (NASDAQ: PETS) At just over $12 a share, PetMed Express is a name almost any investor can afford. The yield just dipped below five percent because the shares jumped on news of a $1 per share special dividend. That is right, PetMed Express has joined the special dividend craze.
Investors that want in on the special payout need to hold the stock by December 14. Even without the special dividend, PetMed is a prodigious dividend raiser. Its first payout of 10 cents per share was delivered in 2009, but the dividend has been increased by 50 percent since then. The company's return on assets is nearly 18 percent and it has no debt. Those two factors indicate that this dividend has room to continue growing, but a payout ratio of almost 74 percent might be a tad high for ultra-conservative investors.
Psychemedics (NASDAQ: PMD) For those that think it is impossible to find a decent yield and a debt-free balance sheet from a micro-cap company, meet Psychemedics. One thing Psychemedics that might appeal to conservative investors, in addition to the 5.5 percent yield, is the company is engaged in an easy-to-understand business that is unlikely to ever go away.
Simply put, Psychemedics runs drug tests for employers and doctors. The company has paid dividends without interruption since 1997 and has a stellar ROA of 23.1 percent. One caveat: The payout ratio is over 95 percent.
Collectors Universe (NASDAQ: CLCT) Collectors Universe, the provider of collectible authentication services, is one of the more widely known micro-cap dividend payers. A yield of 13 percent could be a source of allure to some, but it should be noted that of the three stocks highlighted hear, Collectors Universe has by far the ugliest chart as the shares have tumbled 24.4 percent this year.
Part of the problem is plunging revenue from modern coin submissions, as Magic Diligence notes. Then there is the payout ratio of nearly 100 percent, which might say to investors there is limited dividend growth ahead.
A fair argument, but it also must be noted that the payout has more than quadrupled since 2006. Since the company has no debt, it has no interest payments to divert capital to and that is a good thing for shareholders.
Posted-In: Long Ideas News Short Ideas Dividends Dividends Small Cap Analysis Small Cap After-Hours Center Best of Benzinga
View Comments and Join the Discussion!