Dish Network Declares Special Dividend to Avoid Fiscal Cliff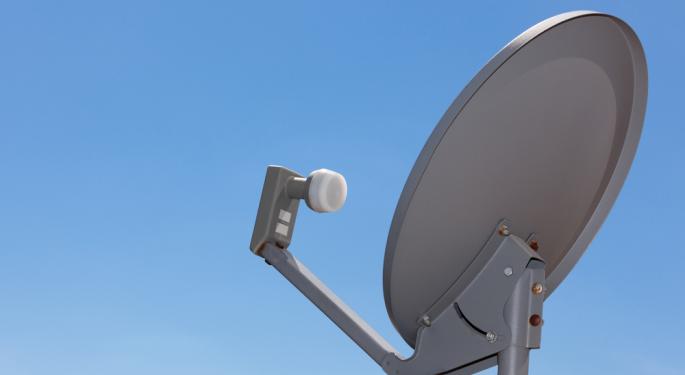 Dish Network (Nasdaq: DISH) declared a special dividend of $1.00 per share payable to shareholders of record as of December 14, 2012. The dividend will be paid on December 28, 2012, thereby avoiding higher tax rates on dividends if no agreement is reached in Washington on the fiscal cliff. The special dividend applies to holders of both Class A and Class B shares.
DISH joins a number of other companies that have declared special dividends to be paid before year-end to avoid higher taxes for shareholders. In addition to DISH, Cato Corp (NYSE: CATO) and HCA Holdings (NYSE: HCA) also declared special dividends today. Other companies including Ethan Allen Interiors (NYSE: ETH), Las Vegas Sands (NYSE: LVS), Brown-Foreman (NYSE: BF-A)(NYSE: BF-B) and Dillard's (NYSE: DDS) have all declared special dividends to avoid the fiscal cliff.
DISH shares have been in a strong uptrend since mid-July and are now trading at a new high for the year.
The company's basic business, providing television service to consumers via satellite, has stagnated as competition from cable television providers and telephone companies has increased. DISH aims for the low-end consumer, offering television service for a lower price than cable or telephone company competitors.
But earnings have been under pressure as content providers seek to raise fees. This has led to a number of disputes between DISH and its providers which has led to the temporary suspension of some popular programming.
DISH management has been going on a buying spree, acquiring spectrum that it hopes to put to use in building a mobile telephone network. Unfortunately, the Federal Communications Commission has not given the company permission to use its spectrum in the way that it would like.
The company has proposed using its spectrum, adjacent to the H block of frequencies, which are scheduled to be put up for auction by the government, for its mobile phone network. "In arguing that the commission should destroy the value of the H block, Dish is seeking to take a public asset potentially worth billions of dollars and turn it into a private windfall," Justin Cole, an FCC spokesman, said in an e-mailed statement reported by Bloomberg.
A recent FCC ruling said that DISH can use its spectrum for mobile telephone service but only if it limits the power of the planned network. DISH has argued, so far unsuccessfully, that the FCC ruling cripples its mobile phone plans.
There have been numerous press reports of DISH being in preliminary talks with Google (Nasdaq: GOOG) on jointly rolling out a mobile phone service.
There has also been speculation that DISH may seek to combine with satellite TV rival DirecTV (Nasdaq: DTV) in an effort to rescue the stagnating satellite television business by cutting costs.
Even if DISH is ultimately unsuccessful in pursuing its mobile telephone network plans, it still owns a lot of very valuable spectrum, which it could sell to other players.
Today's special dividend simply draws attention to the share, which remains in a strong bull market and has a number of incentives for investor to pay attention to this company. The shares are down $1.04 in the pre-market, discounting today's dividend. DISH could be an attractive buy if it tests its 50-day simple moving average (34.01).
Posted-In: Federal Communications CommissionLong Ideas News Dividends Trading Ideas Best of Benzinga
View Comments and Join the Discussion!