Boring Stocks For 2013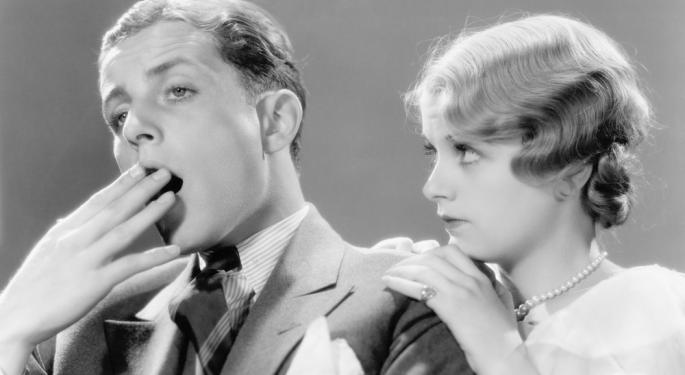 When it comes to investing, it is often said that "boring is beautiful" and that "slow and steady wins the race." At least that is the type of sage advice often passed down from a grandfather to his grandchildren. Whether or not the grandchildren listen is another matter altogether.
They should listen because lower beta stocks outperform their more volatile peers over time. This much has been documented time and again. With market volatility expected to remain high for the foreseeable future, now is the time for investors to start considering some beautiful yet boring names for 2013 and beyond.
General Mills (NYSE: GIS) General Mills, the second-largest U.S. food company, puts to rest the notion that buy-and-hold investing is dead. Some would argue that buy-and-hold is dead, but it is alive and well if the right stocks are bought and hold. With average annual gains of 13.2 percent since 1971, General Mills is a stock for the long-term investor.
Add to that dividend growth. The dividend has been increased every year dating back to 1996. The annual dividend was 78.5 cents per share in 2008. Assuming no increases -- an unlikely proposition -- General Mills will pay $1.32 per share in dividends in 2013.
Here is one way of looking at General Mills: The stock has a beta of less 0.2 against the S&P 500 and a better yield than 30-year Treasuries.
BreitBurn Energy Partners (NASDAQ: BBEP) Trading just north of $18 gives BreitBurn Energy Partners, a master limited partnership, a tantalizing dividend yield of over 10 percent. Like larger MLPs such as Enterprise Products (NYSE: EPD) or Kinder Morgan (NYSE: KMP), BreitBurn Energy Partners is prized for its dividend. While BreitBurn Energy Partners does not have the track record of those larger, more familiar MLPs, the California-based company is getting as its payout has increased for ten straight quarters.
There are risks with MLPs. For starters, some critics allege the asset class is overvalued, though it should be noted those critics have been saying that for several years. Second, the fiscal cliff and any ensuing dividend tax increase could be punishing to MLPs. After all, dividends are the primary reason investors buy these stocks.
Vector Group (NYSE: VGR) When it comes to cigarette stocks, most investors already know about the big boys of this industry such as Altria (NYSE: MO), Philip Morris International (NYSE: PM) and Reynolds American (NYSE: RAI). Vector Group is the small-cap alternative to those names and what an alternative it has been. Since its 1987 initial public offering, Vector Group has returned almost 336 percent.
Shares of Vector Group currently yield 10 percent, but the knock on this stock is obvious. That being dividend growth. As in it has been several years since the last dividend increase. Conversely, Altria raises its payout every year like clockwork. Still, Vector Group makes for a decent income-generating portfolio addition for investors that need or want some small-cap exposure.
Vector Group's beta of 0.44 against the S&P 500 is barely higher than Altria's of 0.41, but the former trades at almost 49 times next year's earnings compared to just over 14x for Altria.
Posted-In: Long Ideas News Short Ideas Dividends Dividends Small Cap Markets Movers Best of Benzinga
View Comments and Join the Discussion!