Molycorp Sharply Higher in Light Post-Holiday Trading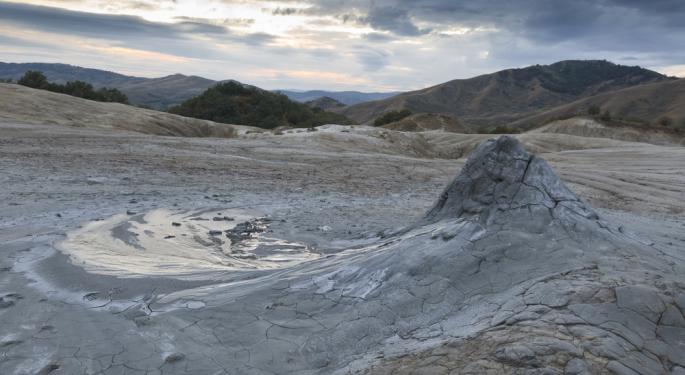 Molycorp (NYSE: MCP) shares were trading sharply higher, up more than 19 percent near the close of light, post-holiday trading. There is no specific news to account for today's rally but there has been some interesting activity in the rare earths sector.
China, which supplies about 90 percent of the world's rare earths, issued a new set of regulations for its rare earths industry. Rare earths prices have fallen sharply and rare earths mines have seen their profitability plunge in recent months, threatening the stability of this important, strategic industry.
On Thursday, Mineweb.com reported that "China has earmarked a special fund from China's Central Government Budget to streamline and improve the domestic rare earths industry."
In addition, the Chinese government has taken steps to enforce mining regulation and to clamp down on small, inefficient mines. According to Morning Whistle.com. "China set up a minimum production threshold for rare-earth producers for the first time in August, as an attempt to rein in the unruly industry that has brought on WTO challenge by the U.S., the European Union and Japan," Morning Whistle wrote. "The current production capacity will be cut by 20 percent based on the new rule, the MIIT [Ministry of Industry and Information Technology] said."
With China seeking to raise rare earths prices, Molycorp, which mines rare earths in California, should also benefit.
Earlier this month, Molycorp shares were heavily sold after the Securities and Exchange Commission (SEC) announced a probe into the accuracy of the company's public disclosures. On November 9, the day that the SEC announced its investigation, Molycorp shares fell nearly 14 percent. Selling continued and the shares bottomed at 5.75 on November 16.
Starting on Monday, November 19, Molycorp shares began to rally and, by the close of trading on Wednesday, before the Thanksgiving holiday, the share price had rallied back to 7.23.
On Friday, following the news out of China and a report of additional insider buying by president and CEO Mark Smith, the shares gapped up at the open and haven't looked back.
It is worth noting that, as of October 31, there were more than 33 million shares of Molycorp short, and that was before the announcement of the SEC investigation. It is very likely that short interest increased sharply following the announcement of the investigation.
Even if we assume that there was no increase in short interest in Molycorp, it would take about 3.5 days of trading to cover the shorts as of October 31. Today's rally could be a classic short squeeze with panicked shorts covering into a thin market on the day after Thanksgiving when trading ends at 1:00 PM instead of 4:30 PM EST.
If the bears have been caught napping or are still in a food coma from yesterday's feast, the rally could continue on Monday.
If Molycorp opens strong on Monday, it might make sense to ride the short squeeze higher with a target at the 50-day simple moving average (10.36).
Posted-In: Long Ideas Movers Trading Ideas Best of Benzinga
View Comments and Join the Discussion!