2012: The Year the PC Died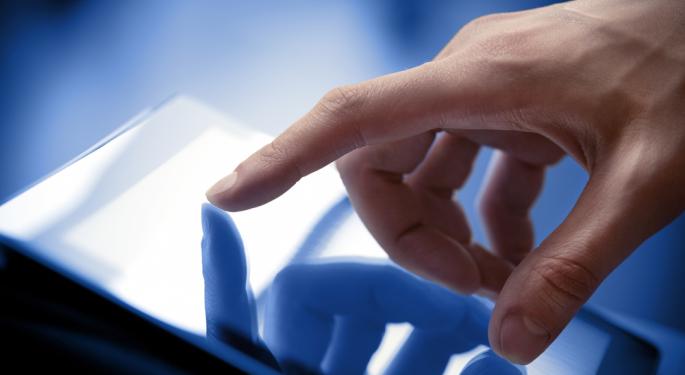 The death of the traditional PC has been a major trend that has overtaken the market in 2012. It came fast, and though many analysts were skeptical that it could happen so suddenly, it has wrought huge effects on the businesses involved.
Intel (NASDAQ: INTC), Dell (NASDAQ: DELL), Hewlett-Packard (NYSE: HPQ), Microsoft (NASDAQ: MSFT) and most certainly AMD (NYSE: AMD) have all felt the effects of the titanic shift in the industry.
Shares of Intel slumped lower Monday morning, before later rebounding (perhaps pulled higher by the rally in the broader market). The company was halted in the premarket, as it announced that its CEO would retire in May. Intel has yet to name a successor.
Intel's CEO Paul Otellini has been on the job since 2005, so his retirement might just be a normal, periodic transition in the company's management. But given the company's recent performance, traders may speculate that he might have been ousted. Shares of Intel have shed about a third of their value since May, trading down from near $30 to around $20.
Intel has been the dominant player in the PC chip business for years. It formed the "tel" portion of the "Wintel" neologism. However, as the demand for PCs has fallen -- PC demand is expected to decline by 1.2 percent this year -- demand for Intel's chips has likewise declined.
AMD has faced similar problems, but to an even worse extent. AMD competes directly with Intel in the chip department, but is a minor player in both market share and size of the company. AMD shares have dropped below $2, and there have been reports that management could be entertaining thoughts of selling the company. AMD has shot down those reports, but the collapse in AMD's shares is undeniable.
Dell and HP, as the end-producers of Wintel machines, have likewise suffered. Dell reported disappointing earnings last week, sending shares briefly below the $9 mark.
HP is set to report earnings Tuesday afternoon. If Dell is any indication, HP shareholders might anticipate more disappointment late Tuesday.
Both HP and Dell have attempted to shift their business strategies to avoid the secular trend, but evidently they haven't changed quickly enough. Dell has tried to move into the enterprise sector, shifting away from the consumer sales business.
Meanwhile, HP has also tried to reinvent itself, naming Meg Whitman CEO in the fall of 2011. Whitman's predecessor, Leo Apotheker, planned to spin-off HP's PC business; Whitman cancelled that plan.
Then there is, of course, the company at the heart of the PC market: Microsoft itself.
In October, Microsoft released Windows 8 -- the most ambitious redesign of its dominant operating system in at least 17 years. Windows 8 attempts to go where no one has gone before: create an operating system that's equally as good on a touch screen as it being controlled with a mouse and keyboard.
With this design, Microsoft has made it clear that it realizes the attractiveness of the mobile space. Windows 8 is still very much a PC operating system, but Microsoft has gone out of its way to cater to the mobile market.
Perhaps that is why Microsoft is only the stock of the group that is up year-to-date:
AMD: -64.26%
Intel: -16.95%
HP: -48.45%
Dell: -38.48%
Microsoft: +2.59%
Posted-In: Long Ideas News Short Ideas Intraday Update Movers Tech Trading Ideas Best of Benzinga
View Comments and Join the Discussion!