Can Apple, Amazon Earnings Save These ETFs?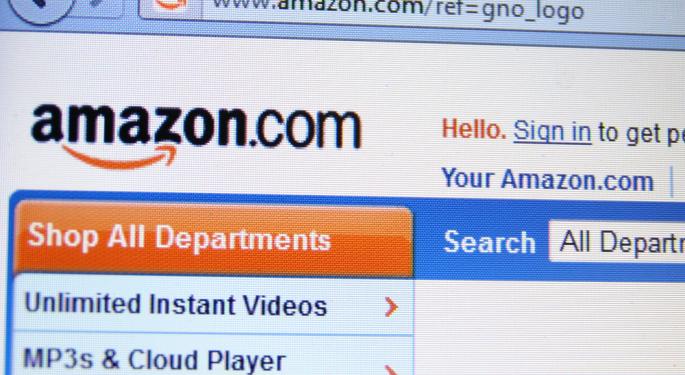 Year-to-date, the technology sector has rewarded investors. The Technology Select Sector SPDR (NYSE: XLK) has jumped almost 14 percent and tech's good fortunes have been a boon for the broader market. The sector accounts for the largest weight within the S&P 500 with an allocation of almost 19.3 percent.
Apple (NASDAQ: AAPL), and to a lesser extent Amazon (NASDAQ: AMZN), have been two of the primary drivers of the tech group's success this year. In 2012, Apple has soared 51.2 percent while Amazon has surged 31.6 percent. However, those stocks have taken ill in recent weeks as both have tumbled more than nine percent in the past month.
Both have a chance to set things right and ignite a market rebound when they report earnings after the close today. Apple, the world's largest company by market value, is expected to show a profit of $8.33 a share while Amazon is expected to swing to a loss of seven cents per share.
Given the size of Apple and Amazon's status as a prime consumer discretionary play, the near-term fortunes of some marquee ETFs hang in the balance. The following ETFs could jump if Apple and Amazon beat on the top and bottom lines and then guide higher for the current quarter. Disappointing reports would likely plague these funds.
Technology Select Sector SPDR The aforementioned XLK has dealt with a spate of troubling reports this earnings season. Constituent ranging from Google (NASDAQ: GOOG) to IBM (NYSE: IBM) have done more harm than good, but Apple can save the day here. The reason is simple. XLK is a traditional cap-weighted ETF, meaning the larger a company's market value, the bigger the weight it receives in XLK.
With an allocation north of 20 percent, Apple can save the day, week and perhaps for XLK. The ETF is engaged in a dangerous flirtation with its 200-day moving average, implying that if Apple does not deliver the goods, further declines will be seen.
PowerShares NASDAQ Internet Portfolio (NASDAQ: PNQI) Like XLK, PNQI has had to endure a rash of less-than-impressive earnings reports. At almost eight percent of the ETF's weight, Google has done PNQI no favors. Amazon's weight of just 7.4 percent of PNQI's lineup, but that is not the point. The overarching theme here is that Amazon is the dominant online consumer discretionary company and discretionary names account for over 24 percent of PNQI's weight. This ETF is in desperate need of some relief having tumbled 4.7 percent in the past month.
First Trust NASDAQ-100 Equal Weight Index Fund (NASDAQ: QQEW) The obvious question is why is the First Trust NASDAQ-100 Equal Weight Index Fund appearing on this list over the PowerShares QQQ (NASDAQ: QQQ). After all, Apple and Amazon combine for almost 23 percent of the latter's weight.
Here's the answer: It is great to have an ETF with an excessive weight to Apple on the way up. On the way down, it is another story, and not a happy one, altogether.
Amazon and Apple combine for just 1.87 percent of QQEW's weight. Yes, that means the ETF is up just 8.8 percent this compared to a 16.5 percent gain for QQQ. Think about that and it is not that bad: QQEW trails QQQ by less than 800 basis, although the former's exposure to two of the highest-flying tech names is at a 2,200-basis point deficit to the later.
Bottom line: QQEW can keep investors in the tech game and relatively safe from any negative Apple or Amazon surprises.
For more on Apple and ETFs, click here.
Posted-In: Long Ideas News Sector ETFs Broad U.S. Equity ETFs Short Ideas Specialty ETFs Technicals Events Best of Benzinga
View Comments and Join the Discussion!