Hard Asset Boom Could Lift These ETFs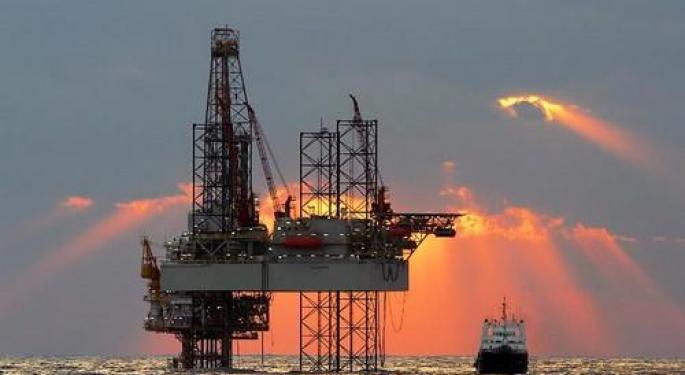 Financial markets do enjoy news of quantitative easing. U.S. equities proved as much last Thursday when the Federal Reserve unveiled the latest version in what is now a trilogy of monetary stimulus. Part of the rub with QE in any form is that it is good for lifting near-term sentiment, but too much easing can have dour long-term consequences.
First and foremost is the potential for increased inflation. Inflation is not good because it diminishes the purchasing power of the dollar. That could mean a dollar will not buy the same amount of coffee, gold, oil, platinum, silver, etc. in five or ten years as it does today.
It is an obvious trade. Hard assets rise in price, leading investors to covet the shares of quality hard asset producers. There is no dearth of materials ETFs on the market today with which to play this trend, but there are some not-so-obvious candidates that merit consideration.
FlexShares Morningstar Global Upstream Natural Resources Index ETF (NYSE: GUNR)
The FlexShares Morningstar Global Upstream Natural Resources Index ETF debuted a year ago and with almost $515 million in assets under management, it is fair to say this is one of the most successful ETFs that launched last year. Calling GUNR "obscure," is clearly inaccurate and unfair, but it is fair to say the fund does not receive the same notoriety as other materials-focused ETFs.
Popularity aside, GUNR merits consideration as an ETF that will benefit from rising hard asset prices. The ETF is a plethora of materials and natural resources equities. Agri-business and integrated oil names combine for half of the fund's weight, but the ETF also features a 16.7 weight to diversified mining firms and an 8.7 percent allocation to gold miners.
Exxon Mobil (NYSE: XOM), the largest U.S. oil company, is GUNR's largest individual holding with a weight of almost 5.4 percent. GUNR is up 10.1 percent this year, easily outpacing the SPDR S&P Metals & Mining ETF (NYSE: XME) in the process.
Market Vectors RVE Hard Assets Producers ETF (NYSE: HAP)
As is the case with GUNR, the Market Vectors RVE Hard Assets Producers ETF is home to a robust AUM total ($146.2 million), but HAP is also an example of a hard assets fund that does not draw much acclaim.
HAP and GUNR are similar in that both offer broad-based exposure to multiple materials and natural resources sub-sectors. For those investors that think the 120 stocks held by GUNR is not enough, HAP holds nearly triple that amount. However, HAP is not diverse as GUNR as the former allocates a combined 82 percent of its weight to energy and materials names.
Top-10 holdings include Exxon, Monsanto (NYSE: MON), Potash Corp. of Saskatchewan (NYSE: POT) and BHP Billiton (NYSE: BHP), so there is some duplication with GUNR. HAP is also slightly more expensive with fees of 0.49 percent compared to 0.48 percent for GUNR.
First Trust Materials AlphaDEX Fund (NYSE: FXZ)
The First Trust Materials AlphaDEX Fund is proof positive that index methodology can make a difference in an ETF's return. On the surface, FXZ would appear to be an also ran next to the Materials Select Sector SPDR (NYSE: XLB) and the Vanguard Materials ETF (NYSE: VAW), just to name a pair.
For starters, FXZ is not tiny with almost $176 million in assets under management. There are some moving parts to this ETF's index methodology, but to describe it simple terms, the bottom 25 percent of the Russell 1000 Materials and Processing Index are eliminated. The "selected stocks are divided into quintiles based on their rankings and the top ranked quintiles receive a higher weight within the index. The stocks are equally-weighted within each quintile," according to First Trust.
That means FXZ features some of the same constituents as XLB and VAW, but with vastly different weights. Asking why First Trust uses this is methodology is not important. Asking about the result is. Year-to-date, in the past year and over the past five years, XLB and VAW come nowhere FXZ in terms of generating alpha.
For more on ETFs, click here.
Posted-In: Long Ideas News Sector ETFs Short Ideas Events Pre-Market Outlook Intraday Update Markets Best of Benzinga
View Comments and Join the Discussion!