The Dichotomy of Transocean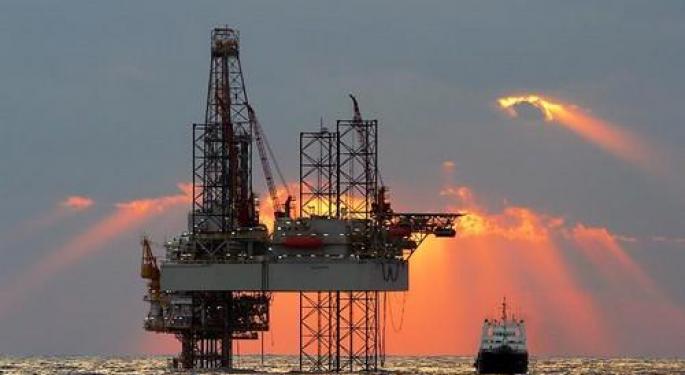 To say Transocean (NYSE: RIG), one of the world's largest providers of offshore drilling services, is a controversial company is an understatement. Even before the 2010 Gulf of Mexico oil spill, Transocean was criticized for moving its headquarters to Switzerland in an effort lower its U.S. tax tab.
In the weeks and months following the 2010 Gulf spill, Transocean, which owned the Deepwater Horizon rig, would draw the ire of U.S. politicians and regulators. Among other moves, Transocean attempted to use old, opaque maritime laws to trim its spill-related financial liabilities and proceeded to pay a dividend when outsiders said the company should have been conserving cash to compensate victims of the Gulf tragedy.
Nearly 30 months removed from the day news of the Gulf spill broke, shares of Transocean trade for barely more than half of where the stock was pre-spill. Sure, Transocean has had its share of bull runs since the spill. However, this is a high-beta stock (beta of 1.14) and the dividend has been suspended. Those facts imply there is not much in the way of compensation for long-term investors with this stock.
Still Controversial
One thing that has remained constant with Transocean is the company's ability to find controversy. The problem with that is negative headlines usually hamper a stock's upside. With legal proceedings for the spill slated to start in January 2013, U.S. regulators have upped their harsh rhetoric against Transocean and BP (NYSE: BP).
The potential still exists for Transocean to suffer financial consequences. In July, Transocean added a $750 million charge for its own potential Macondo losses to the $1 billion estimated loss it booked for the fourth quarter of 2011, Reuters reported.
Controversy for Transocean does not end in the U.S. Brazilian regulators are pursuing $10 billion in damages against Transocean and Chevron (NYSE: CVX) for the companies' alleged roles in a relatively minor 2011 leak at Brazil's Frade oilfield.
Brazilian judges recently upheld operating bans against the two companies in that country. The longer Transocean has to contend with a Brazilian ban, the more its top and bottom lines will suffer because ten of the company's rigs operate there. That is ten out of a total fleet of just under 130 rigs.
Too Much Risk
The U.S. and Brazilian legal overhangs alone merit a cautious stance on Transocean shares. So does the stock's valuation. Trading at almost 10 times forward earnings, Transocean is more richly valued on that basis than rivals Ensco (NYSE: ESV) and Noble (NYSE: NE). SeaDrill (NYSE: SDRL) trades at 12 times forward earnings, but the stock yields 8.2 percent.
SeaDrill's quarterly dividend has more than doubled in the past two years. With a dividend halt under its belt, Transocean's payout track record is spotty at best. Combine that with the legal woes, and the stock is just best ignored by conservative investors.
Posted-In: Long Ideas News Short Ideas Dividends Dividends Commodities Legal Events Best of Benzinga
View Comments and Join the Discussion!