Small-Cap Corner: Peruvian Power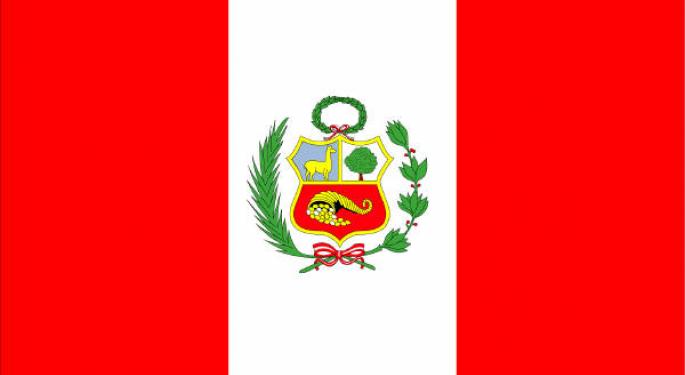 Over the past year, a fair amount of initial public offerings have come to market in the U.S.
Right or wrong, most of the attention paid to recent IPOs has been lavished upon those from the social media space.
To say Facebook (NASDAQ: FB) was the most anticipated IPO in years is an understatement. To say it was also one of the most botched, flubbed and disappointing IPOs in years is also an understatement. In fact "disappointing" is a word that can be accurately applied to any number of recent social media IPOs.
That does not mean IPOs to hit U.S. exchanges in the past 12 months should be left for dead. In fact, one non-U.S. small-cap company that is about as far removed from social media as one can get holds plenty of promise and potential for patient investors.
That company is Peru-based Cementos Pacasmayo SAA (NYSE: CPAC), which debuted as publicly traded entity in February. Pacasmayo, as it is colloquially referred to, does not engage in a sexy business line. The company produces cement, blocks, concrete, and lime. As was noted above, this is not a social media company and that might just be a good thing.
While the cement business is not glamorous, that does not mean Pacasmayo cannot be a growth stock. Quite the contrary. Peru is one of the best growth stories in Latin America. That notion is underscored by the fact that the iShares MSCU All Peru Capped Index Fund (NYSE: EPU) is up almost six percent year-to-date while the iShares MSCI Brazil Index Fund (NYSE: EWZ) is off nearly 10 percent.
Additionally, some analysts believe the degree of political risk Western investors face in Peru is vastly overstated and that Peru's political risk level is below that of Brazil's. Adding to the bull case for Pacasmayo is Peru's economic growth. Despite a slowing global economy, the International Monetary Fund expects Peru to grow 5.5 percent this year and 6 percent in 2013, MarketWatch reported.
The potential bear case for Pacasmayo is two-fold. Beyond the obvious repudiation of emerging markets, even the good ones such as Peru, there is Peru's status as a materials play. The country is dominant copper and silver producer and a major gold producer as well. In other words, Peru's economy is not only exposed to demand for precious metals, but to the global industrial cycle as well.
Pacasmayo has not been able to escape these concerns and the stock has fallen 10 percent since its February IPO. On the other hand, Pacasmayo, Peru's second-largest cement firm, is not Facebook, Zynga (NASDAQ: ZNGA) or any of the other highly damaged social media firms. At the industry level, the comparison is not apples-to-apples, but Pacasmayo and Facebook are two recent IPOs. In the past month, the former is off just 0.2 percent while the latter is off 18.5 percent.
Cement may not be sexy, but Peruvian economic growth looks more dependable than the social media sector right now. That should bode well for Pacasmayo going forward.
For more on Peru, click here.
Posted-In: Long Ideas News Short Ideas Small Cap Analysis Emerging Market ETFs Small Cap Global Econ #s
View Comments and Join the Discussion!