Netflix CEO To Whitney Tilson: Cover Your Short. Now. (NFLX)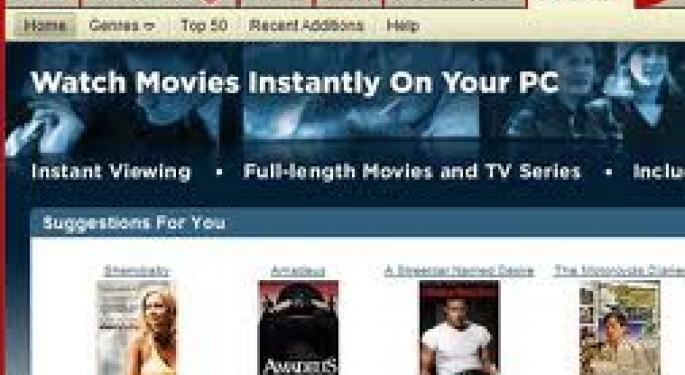 It's very rare for a company CEO to discuss short positions in the company stock, but Reed Hastings, Netflix's (NASDAQ: NFLX) CEO, has done just that.
Hastings put out a letter to noted value investor Whitney Tilson, telling him to cover his short position in the online movie rental company.
In the letter, Hastings writes, "Whitney lays out a series of potential issues for us: Our CFO's recent resignation; threats to the First Sale doctrine for DVDs; internet bandwidth costs potentially increasing; declining FCF conversion; market saturation; weak streaming content; paying more for streaming content; and increased competition hurting margins. He only has to be right on one or two of these issues in 2011 for him to make money on his short of Netflix.
Odds are he is wrong on all of them, in my view."
Hastings goes on to discuss Tilson's short thesis, and why it is wrong in each case.
You very rarely see a CEO come out and defend his stock in this manner, and it almost makes you question if Tilson is right. The company's former CFO, Barry McCarthy, said a few weeks ago that you wouldn't want to be short this quarter either. You would like to think that Hastings and McCarthy know more about the company than anyone else, especially those on Wall Street. Yet, it is very odd for company executives to talk about short positions in the company.
It's definitely something to keep an eye on when Netflix reports earnings on January 24, 20011.
View Comments and Join the Discussion!
Posted-In: T2 Partners LLC Whitney TilsonLong Ideas News Management Trading Ideas