Calm In The European Storm?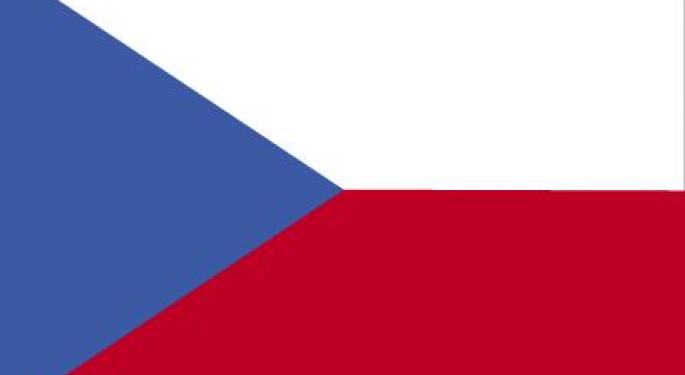 As the old saying goes "fortune favors the brave" and with the world in a tizzy about Europe's fiscal ineptitude, perhaps only the brave (or foolish) are looking for investment opportunities on the continent.
Well, the best opportunities, at least for the moment, probably don't involve members of the European Union. Countries like Norway, Poland, Sweden and Switzerland all have specific ETFs, but there might be one other country to consider.
The Czech Republic. A member of the emerging Europe crowd, the Czech Republic recently approved its own austerity package, but Moody's upgraded its outlook on the country's banking system on Monday.
In the near-term, some Czech exposure looks like a better bet than being involved with Spain, Italy, et al.
While there is no Czech Republic-specific ETF, there are a few funds offer decent exposure to the country.
1) WisdomTree Emerging Markets Equity Income Fund (NYSE: DEM):
DEM isn't Europe heavy at all. In fact, the Czech Republic is DEM's biggest European position at 3.78% of the ETF's weight.
2) SPDR S&P Emerging Europe ETF (NYSE: GUR):
Not the most diverse ETF on the block, GUR probably isn't the best way of getting Czech exposure even though its Czech allocation is superior to DEM.
Why? GUR devotes the same weight, 4.26%, to Hungary as it does to the Czech Republic and Hungary very much has the potential to be another European fiscal problem. It probably is already.
3) S&P Emerging Markets Infrastructure Index Fund (Nasdaq: EMIF):
This is really a Brazil/China play, but like DEM, EMIF's biggest European position is the Czech Republic at almost 5.3%. EMIF is a decent fund, but be careful of low volume and wide bid/ask spreads.
Posted-In: Long Ideas News Short Ideas Specialty ETFs Emerging Market ETFs Global Intraday Update Markets
View Comments and Join the Discussion!