Low Buck Biotech Stocks with Low Debt, High Short Interest (GTXI, SOMX, VXGN)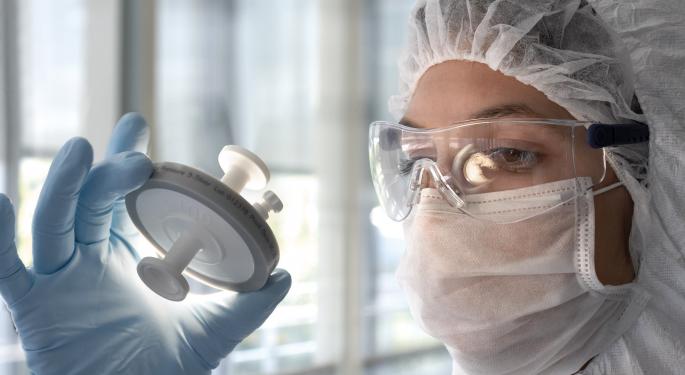 With the overall market in "de-risk" mode over the past two months, good stocks often get thrown away, especially if they are low-dollar, highly liquid names. Traders should be looking for stocks that have low/no debt, have a high short interest percentage (above 15%), and have the potential to scream higher.
There is often no better upside potential that in Biotech stocks; so, scanning the sector for the above debt and short interest metrics, traders will find only three stocks that meet all the requirements:
1. GTx Inc. (NASDAQ: GTXI): this is a biopharmaceutical company dedicated to the discovery, development and commercialization of small molecules that targets hormone pathways to treat cancer, osteoporosis and bone loss, muscle loss and other serious medical conditions. The company has two Phase III drugs in the pipeline, along with three Phase II drug. GTXI also has one pre-clinical compound in development.
The company currently markets one drug, FARESTEN, which prevents cancer cells in the breast from growing and dividing, which shrinks the tumor. Insiders have been loading up on this stock over the past two months with over 1.1 million shares purchased for $2.01-3.92. Higher-ranking directors did these purchases. (FYI: one director was selling, Tim Sear, who sold 175,000 shares)
The stock has no long term debt and revenues are running higher and higher. Operating costs have also lagged revenue growth, which is a great trend to see. Traders should consider buying the stock right around here or buying the January 2012 $2.50/5.00 risk reversal (sell the $2.50 put and buy the $5.00 call) for even.
2. Somaxon Pharmaceuticals Inc. (NASDAQ: SOMX): this is a specialty pharmaceutical company focused on the in-licensing and development of product candidates for the treatment of diseases and disorders in the central nervous system therapeutic area. The FDA recently (March 2010) announced that they had approved its new drug application for Silenor, a 3-6mg tablet used fro treating insomnia.
The stock has been selling off ever since the FDA announcement and is now near its pre-spike level. Short interest has been growing and is now running at 15%. The company has no long-term debt, though its current liabilities are high, which is an overhang. If the company can get Silenor to the market quickly, or issue a small amount of long-term debt to bridge the time period until they do, the balance sheet looks decent. SOMX was recently added to 4 Russell indexes as well.
Buying the stock around $2.00 is a good play; one should wait for the stock to move a bit lower and then sell the February $2.50 put.
3. VaxGen Inc. (NASDAQ: VXGN): this is a biopharmaceutical company based in South San Francisco, California. They currently own a couple biolabs, but had discontinued their research operations back in December of 2009. The stock has been cratering ever since given that the company would have no upside value, other than land appreciation, without research operations.
The company recently announced that they would be acquiring diaDexus, though, in a stock for stock transaction (thus the high short interest) and would be issuing 38% more common stock. diaDexus is a privately held diagnostics company, located in South San Francisco, California, focusing on the development and commercialization of patent-protected 
in vitro diagnostic products addressing unmet needs in cardiovascular disease.
This puts VXGN back on the board in research. Couple that with no debt and the company could be ready to turn their stock around. Traders should pick up shares for $0.30-0.33 as a long-term lotto ticket.
You Can't Afford Miss Out On These Money Making Trading Ideas
View Comments and Join the Discussion!
Posted-In: diaDexus FARESTEN Russell IndexLong Ideas Small Cap Analysis Technicals Options Trading Ideas