Some Big Banks Have Wildly Different Risk Exposure Than Others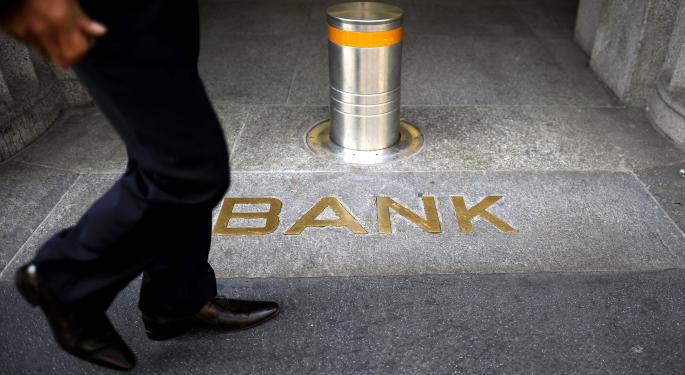 The graph below was produced by Capital Market Labs.
While the four mega-cap banks in the U.S. may seem like the "same," they're not. And they don't face the same level of risk.
Generally speaking, business is doing well, but the consumer...not as much.
Real wages are lower than they were seven years ago, which arguably makes exposure to consumer debt riskier than exposure to commercial debt.
Below, let's chart all banks in the country with a market cap above $5 billion. Let's also plot cash ratio on the x-axis, and the percentage of banks' total loans that are consumer-based on the y-axis.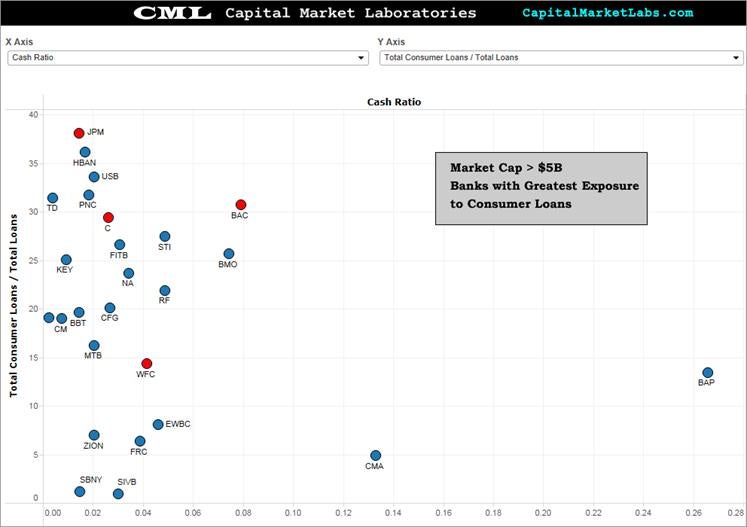 It's clear that JPMorgan Chase & Co. (NYSE: JPM), for example, has about 200 percent more exposure to the consumer than Wells Fargo & Co (NYSE: WFC).
It also has nearly 20 percent more exposure to consumer debt than Bank of America Corp (NYSE: BAC) and Citigroup Inc (NYSE: C).
Ophir Gottlieb can be found on Twitter @ophirgottlieb.
Posted-In: bank risk exposure big banks consumer debt by bankTrading Ideas General Best of Benzinga
View Comments and Join the Discussion!