Ackman vs Icahn: The Herbalife Battle Is Deeply Rooted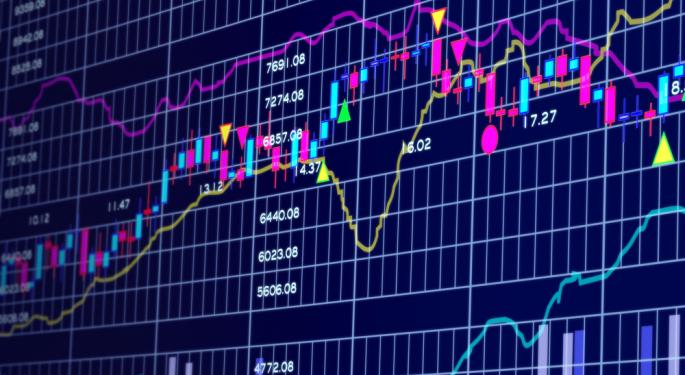 When usually reclusive plutocrats come out of the woodwork, it creates media frenzy. No doubt their world is very different than that of ordinary folks; they speak of millions like a ten dollar bill, and even worse of each other. The battle between hedge fund titans Carl Icahn and Bill Ackman over Herbalife (NYSE: HLF) truly shows how vicious Wall Street can be.
Since December, Ackman has been publicizing the thesis behind his fund's short position in Herbalife. Icahn criticized Ackman's position, culminating in a heated debate on CNBC that turned out to be a verbal battle for the ages. The rivalry heated up further yesterday, when Icahn disclosed a nearly 13 percent long stake in Herbalife. Icahn will appear on CNBC between noon and 1 PM EST on Friday to discuss Herbalife.
The saga began nearly a year ago when David Einhorn's questions to the company's CFO on their conference called helped to crash the stock on May 1st 2012.
Partial record from that call:
Einhorn: OK. Good.  One last question, when you had your previous 10-K, you disclosed three groups of distributors at the low-end. You called 29% self-consumers, 57% small retailers, and 14% potential sales leaders and then that disclosure did not repeat in the subsequent 10-K. So, I got two questions, first of all how do you track that and how do you characterize and know which ones are which? And second, why did you stop disclosing that in the last 10-K? Is that something that you stopped tracking or just stopped disclosing?
HLF: Hi, this is John. The criteria for grouping distributors into different classes was based off of their volume purchases and we are making assumptions that people below of certain volume. While doing the business, they were buying soft consumption and I don't remember the exact amounts, but I can get it to you after the call, as how we delineated between the three classes.  And one the reason that we took out of the 10k is a change in CFO from which to me I didn't view it as valuable information to the business or to the investors. However, we can easily provide the exact same breakout going forward if you would like to our investors. Again, I don't remember the exact delineation between the three classes, but I can certainly get it to you. Our objective is to be completely transparent."
After news of Icahn's large Herbalife position, many are speculating that he will take a short JC Penney (NYSE: JCP) thesis to counter Ackman's much publicized investment in the struggling retailer. Icahn is coming off a huge $600 million profit with Netflix (NASDAQ: NFLX) shares and is no stranger to activism, but there seem to be many on the street who agree with Ackman's thesis. 
This is all occuring just days after Robert Chapman Jr. of Chapman Capital announced a long thesis in Herbalife and news broke that Daniel Loeb of Third Point LLC had taken an 8% long position in the company. Daniel Loeb is coming off a great year, with his funds outperforming the hedge fund field. It's no secret that there is bad blood between Ackman and Icahn, as the world witnessed a few weeks ago on CNBC. Combined, Loeb & Icahn hold just over 21% of the company and after-market trading saw the stock gain as much as 23 percent.
So, which corner am I standing in during this match? Team Icahn. The recent gains on Netflix provide Icahn with some extra weight to throw around and his activist investment history is clearly a big deal. Personally, I have followed Robert Chapman's and Daniel Loeb's investments in the past and there is no chance that I would go against either one of them. Prominent hedge fund managed Kyle Bass would agree with this as just weeks ago when asked on the topic stated: "I would never bet against Dan Loeb". 
That said, there are now three very successful and determined activist investors with the capital, resources and determination to make this investment a winner. Ackman's thesis is largely predicated on the fact that the FTC will find this company to be a pyramid scheme and be forced to shut it down. While our regulators may have been asleep at the wheel over the last few years, I find it hard to believe that they missed a company of this size for so long. From my perspective, Ackman does not stand a chance; this is sure to go down as one of the great battles of Wall Street.
View Comments and Join the Discussion!
Posted-In: Bill Ackman Carl Icahn HerbalifeTrading Ideas Best of Benzinga