Stocks To Watch For November 02, 2012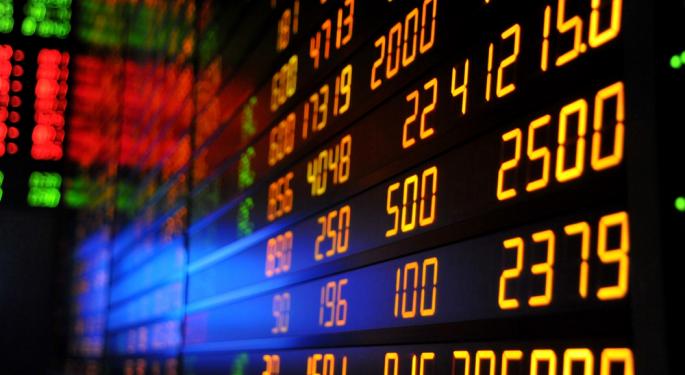 ( click to enlarge )
LSCC had a very bullish move today breaking several resistance lines with decent volume. With technical chart showing strength as MACD is above signal and %K line above %D line, we could see the stock keep going up. Additionally, the accumulation/distribution line shows the stock has been under accumulation for three months now. Next resistance is at $4.53
( click to enlarge )
Thompson Creek Metals Company Inc (NYSE:
TC
) had a strong bounce off the 2.60 level accompanied by a nice pickup in volume. We should be able to see some decent upside movement for the bulls here. The price may rise to the 2.92-3 range in the short-term. If the stock breaks the $3 level , it can rise to its previous highs (3.87). On the technical side, the chart looks very good here and I expect a continuation of the upward movement. From a fundamental stand point the stock is cheap at current price: almost trading at cash level (2.43 cash per share) and with a book value of 11.21
( click to enlarge )
InterDigital, Inc. (NASDAQ:
IDCC
) surged over $40 for the first time since February after three big up days. Recent volume could suggest that something is in the works. Keep the stock on your watch list.
( click to enlarge )
Rubicon Technology, Inc.(NASDAQ:
RBCN
) made a nice upside reversal today with a volume expansion. Although the stock is still weak as MACD is below 0 and the stock is below 50-day moving average, if RBCN can go up a few more days it will be back to bull market. There could be good upside in the stock so watch the stock closely on Friday.
( click to enlarge )
Career Education Corp.(NASDAQ:
CECO
) - Nice runner from the buy list yesterday. In line with my anticipation, the stock confirmed today the reversal when it broke up above the $3.51 level. I'll be watching once again CECO on Friday waiting for the stock to break its 50-day sma at 3.69. Once the stock breaks through this level, we should see another strong upside move. This trade could have big upside, but it will be very volatile. CECO will move quickly, so be ready for this move.
During the day I tweet many times to my readers. I encourage everybody to subscribe AC Investor Blog
twitter
and
newsletter
, so you can receive my trade ideas and stock news in real time.
Disclaimer : This is not an investment advisory, and should not be used to make investment decisions. Information in AC Investor Blog is often opinionated and should be considered for information purposes only. No stock exchange anywhere has approved or disapproved of the information contained herein. There is no express or implied solicitation to buy or sell securities. The charts provided here are not meant for investment purposes and only serve as technical examples. Don't consider buying or selling any stock without conducting your own due diligence.
Thanks for visiting AC Investor Blog.
AC
The preceding article is from one of our external contributors. It does not represent the opinion of Benzinga and has not been edited.
Posted-In: Trading Ideas
View Comments and Join the Discussion!