Amazon Gaining On Netflix In Original Content Investment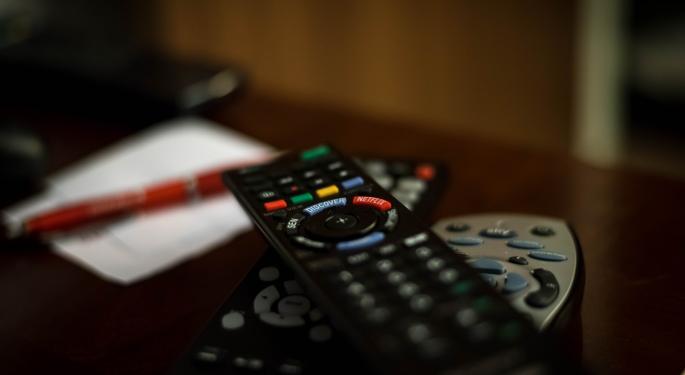 Both Netflix, Inc. (NASDAQ: NFLX) and Amazon.com, Inc. (NASDAQ: AMZN) seized the respect of the film industry this February by claiming their first Academy Awards.
Having secured validation for their original content, the two companies are ramping up their offerings and increasing allocations to their video production and licensing departments.
According to a Statista report, Amazon will spend $4.5 billion on original and licensed content this year compared to Netflix's $6 billion. These sums represent two-year budget increases of 67 percent and 22 percent, respectively.
The boosts weren't unexpected, and neither was the ground gained by Amazon.
In 2016, Amazon Instant Video's vice president, Tim Leslie, warned that the company would continue to heighten investment in original content.
A Fierce Competition
Netflix has long been a leader in online video streaming and production — a feat that's flared Amazon's envy. Since launching its own streaming service in 2011, Amazon has been close on the heels of its competitor and lured subscribers with exclusive content deals.
When Netflix flexed its creative muscles to produce original content and expand its portfolio with the likes of "Stranger Things" and "House of Cards," Amazon took note and initiated its own production processes. It now features "The Man in the High Castle" and "Mozart in the Jungle." When Netflix went global, Amazon went global with an even cheaper pricing model.
Closing The Gap
A December Wedbush report acknowledged Amazon's increasing encroachment on Netflix territory.
"We think that Amazon's heightened focus on content spending, particularly for Originals, is a shot across Netflix's bow, as is its recent international expansion," analyst Michael Pachter wrote.
At the time, he expected Amazon to increase its domestic content spending by $500 million or more annually for several years. The international budget is expected to swell by another $1 billion.
Not only is Amazon ramping up the scope of its content but also its geographic reach. In December, analysts from a number of firms said the company's pervasion into more than 200 countries at an aggressively low launch price might require Netflix to reevaluate its strategies.
Related Links:
That Time No One Was Surprised: Amazon At Risk Of Antitrust Probe
Posted-In: Academy Awards Amazon Instant Video Michael Pachter StatistaTop Stories Tech Media General Best of Benzinga
View Comments and Join the Discussion!