United Airlines, NYSE Say They Weren't Hacked; Security Experts Aren't So Sure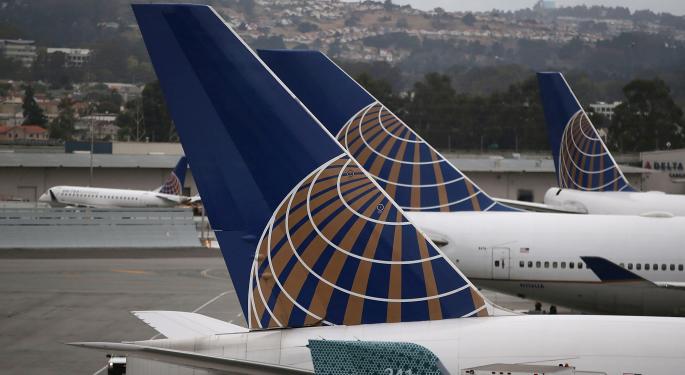 From United Airlines and the New York Stock Exchange to MarketWatch, The Wall Street Journal and numerous others, it feels like the whole world is being hacked.
Should investors be worried or is this one massive coincidence?
"I would say we're still trying to figure it out," Dave Jevans, founder and chief technology officer of Marble Security, told Benzinga. "There appears to be a wave of attacks happening here."
Scott Schober, CEO of Berkeley Varitronics Systems, told Benzinga that it is "too coincidental" to call it a glitch when "you've got at least three major attacks."
"If you talk about United Airlines, you've got 4,900 flights, worldwide operations," said Schober. "Admittedly, they have old legacy systems, older operating systems. They're not maintaining security patches. It's a disaster across the board there. To me it seems more likely that it's a targeted type of attack, more than just a little glitch."
Schober expects United Continental Holdings Inc (NYSE: UAL) to know more (and reveal more) in the next 24 hours.
Related Link: Is Your Next Flight Safe From Hackers?
A Massive Diversion?
If any or all of these events were caused by hackers, investors may wonder why they occurred at roughly the same time.
"There's lots of reasons that groups do these things," said Jevans. "They may have a political agenda. They may be tying things in with other international incidents."
For example, Jevans said the financial crisis in Greece "creates a lot of noise and buzz" that could "rile up other interested actors."
"[Hacks] don't necessarily have to be about a day," he added. "It may be that someone has something else in mind. Someone may have decided that they have a way to attack a financial institution or a government agency and what they want is, effectively, air cover. They want to have a lot of things happening at the same time that divert attention away from a more focused and targeted attack."
Thus, the attacks may not have anything to do with The Wall Street Journal or any other website caught up in the mess.
'Coordinated Effort'
If today's issues prove to be the work of hackers, Jevans said it is more likely that they were coordinated (rather than individual) attacks.
"What we're finding is the individual and hacktivists, as well as government agencies, are all working together and communicating and planning coordinated attacks," he said.
Disclosure: At the time of this writing, Louis Bedigian had no position in the equities mentioned in this report.
Posted-In: Berkeley Varitronics Systems Dave Jevans Marble SecurityTop Stories Exclusives Movers Tech Interview Best of Benzinga
View Comments and Join the Discussion!