Distil Networks Raises $21 Million To Protect AOL, Staples And Others From Bots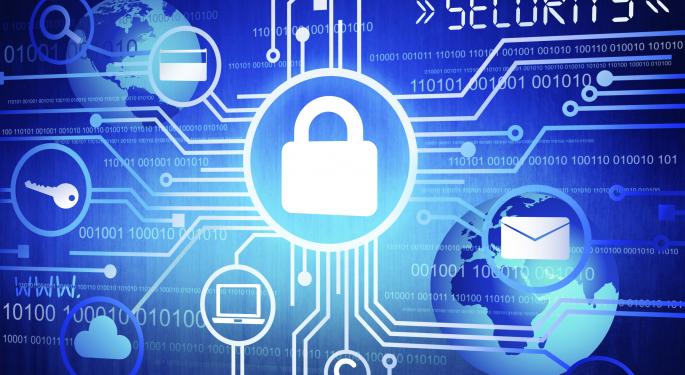 Distil Networks has raised $21 million to make the Web a better place.
The Series B was led by Bessemer Venture Partners, which also participated in Qwilt's $25 million Series D last week. Distil Networks also received capital from TechStars, Foundry, ff Venture Capital, Idea Fund and Correlation Ventures.
"We're excited to have Bessemer, a new venture partner," Rami Essaid, co-founder and CEO of Distil Networks, told Benzinga. "It's another great milestone for us that's gonna allow us to add another 100 new positions over the next year and really to scale out what we're doing."
Distil Networks also plans to use the funds to accelerate the development of its next product.
"We haven't announced the details yet, but it's helping us continue to do more Web application security," said Essaid. "But it goes a little bit beyond just bots."
On that note, Essaid said the company wants to tie in and secure "lots of different platforms, not just Web browsers."
"Things like mobile or the Internet of Things, we need new engineers, new developers that have expertise in creating native mobile SDKs and that kind of thing," he said. "We're going beyond just protecting websites with our second product."
Related Link: Is Your Next Flight Safe From Hackers?
Bots Vs. Humans
Distil Networks has attracted a number of high-profile clients, including Staples, Inc. (NASDAQ: SPLS), AOL, Inc. (NYSE: AOL) and StubHub. The company started four years ago as a solution to help companies identify the difference between a bot and a real person across their Web infrastructure.
"We realize bots have become a platform to do a lot of different malicious things," said Essaid. "There's the angle of digital ad or click fraud that bad guys are using to fraud advertisers."
Content theft is another big problem. Essaid said there are also security implications "where the bad guys are using bots to brute force their way into accounts."
"They're running unauthorized vulnerability scans to find holes in Web apps," he explained. "And they're taking over accounts, they're doing session hijacks with bots. All of these things are a bot problem.
"It's no longer about protecting your site from the individual hacker, it's now the hacker uses bots to really commit attacks at scale. By identifying and stopping bots, you're able to reduce your security footprint. It's good security hygiene nowadays."
The Next Big Thing
Bots are bad, but what will hackers think of next?
"I think if we could predict that we'd be doing even better than we are today," said Essaid. "When I look at what we're actually facing though, it's the same things in a different way. It's all about some sort of loophole to get access to the server, some sort of malware that gives them credentials or a backdoor into your system. It's the same premise of stuff but the tools the hackers use continue to evolve to implement those things."
Essaid said that companies traditionally react to (and attempts to combat) each new problem as it comes.
"Our approach to this [is], let's not assume that everybody accessing your website is good until they do something bad," Essaid concluded. "Let's actually predict when they're gonna do something bad and let's be proactive about it and…use machine learning and different types of algorithms to predict when we think they're gonna be bad. By doing that, we think we're gonna turn the security game on its head a little bit and get out ahead of the bad guys."
Disclosure: At the time of this writing, Louis Bedigian had no position in the equities mentioned in this report.
View Comments and Join the Discussion!
Posted-In: Bessemer Venture Partners Distil Networks Rami EssaidTop Stories Startups Exclusives Tech Best of Benzinga