LendingRobot: Bringing Automated Trading To Marketplace Lending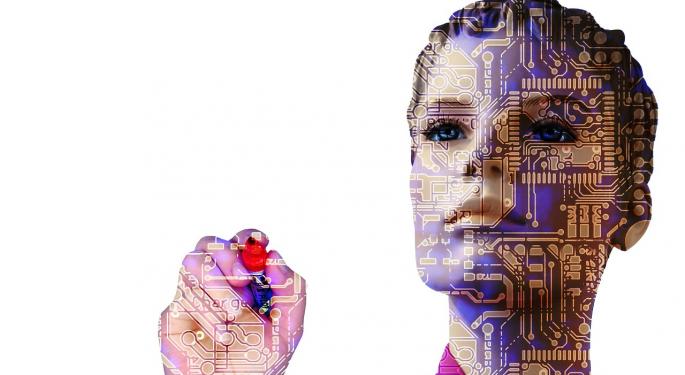 The business model of a bank is simple on the surface – borrow money at extremely low interest rates and lend it out at a much higher price. Under this system, individual lenders make little return, while borrowers have to pay big.
Marketplace lending, by connecting lenders and borrowers directly, is disrupting this model. Platforms such as LendingClub and Prosper Marketplace are circumventing traditional commercial banking.
LendingRobot is a hot new fintech company that's seeking to optimize marketplace lending through automated trading. Benzinga spoke with LendingRobot CEO Emmanuel Marot about his firm and its future.
The Strategy
Marot explained that LendingClub typically splits investors' money between thousands of loans in order to minimize risk. However, this plethora of potential lending opportunities makes it difficult to monitor which loans are most promising and invest accordingly.
This is where LendingRobot comes in. The company's trading algorithm automatically identifies the loans toward which members should direct their money in order to maximize return while mitigating risk.
Related Link: Banking Expert: Goldman Sachs Takes Page From LendingClub
According to the chief executive, "The most profitable loans are [sometimes] gone within five seconds," but "when you connect your LendingClub and LendingRobot accounts...the process is basically instantaneous." Users can also use LendingRobot with Prosper Marketplace.
How It Works
Marot gave Benzinga a peek into his algorithm, although he didn't delve into specifics. He admitted that the most profitable loans are typically also the most risky, since high interest rates are associated with borrowers who have low credit scores. However, he said that LendingRobot can find some relatively low-risk, high-return loans by looking, for example, for borrowers who've had no defaults in the past two years.
According to Marot, while the typical LendingClub member makes about 7 percent annually on his or her investments, LendingRobot users average about 10 percent. Of course, there's no guarantee.
Related Link: Why It "Makes A Lot Of Sense" For Goldman Sachs To Enter Consumer Lending Space
He also admitted that by distributing investors' money among thousands of different loans to reduce risk, the LendingRobot algorithm naturally constrains potential gains. But, Marot maintains that the majority of lenders are looking for stability: "Our clients aren't usually looking for a 20 percent return. They want 10 percent without risk."
What's Next?
LendingRobot recently raised $3 million from Runa Capital, a tech-based venture capital firm. Given the company's newly acquired funding, Benzinga asked Marot about his plans for the future.
He placed primary importance on continuing to refine the LendingRobot trading algorithm. He currently has a small team of mathematicians working to hone the model. According to him, the update is crucial, "It's getting harder and harder to generate alpha all the time."
Marot hopes to "make it easier and easier for people to use marketplace lending." His eventual goal, he said, is to allow LendingRobot users to use marketplace lending to invest short-term.
Two decades ago, Bill Gates observed that banking was necessary, but banks were not. Today, LendingRobot and other marketplace lending platforms are trying to prove him right.
Image Credit: Public Domain
View Comments and Join the Discussion!
Posted-In: Emmanuel Marot LendingClub LendingRobotTop Stories Startups Exclusives Tech Interview Best of Benzinga