Most Netflix Subscribers Still Pay For Cable, Satellite Service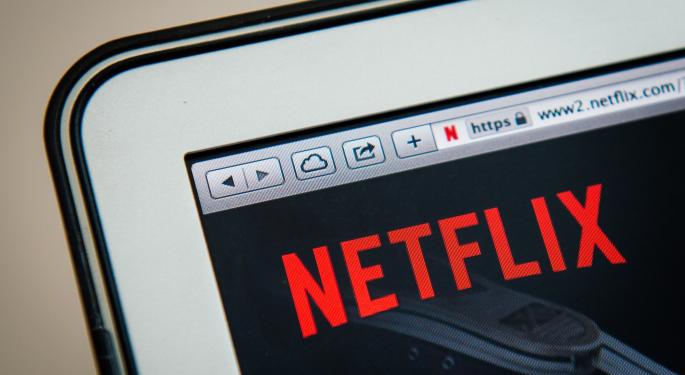 Netflix, Inc. (NASDAQ: NFLX) is often cited as the primary service helping consumers cut the cord, but it seems that most of its users still pay for cable and satellite services.
DISH Network Corp (NASDAQ: DISH) is so confident in the Netflix/pay-TV combo that it announced it will be the first major pay-TV provider to integrate Netflix into its DVR box (known as Hopper).
"Our existing customers either already have Netflix or want to have Netflix," Vivek Khemka, DISH senior vice president of product management, told Benzinga. "We wanted to make it really simple for them to also be able to access Netflix content."
Related Link: Can Microsoft Build The Netflix Of Gaming?
Khemka said there are 90 to 100 million pay-TV subscribers in the United States. As many as 65 percent of those subscribers may also pay for Netflix.
"I've seen a study that said 90 percent of Netflix households also have pay-TV," said Khemka. "If that means most of my customers already have Netflix and haven't cut the cord, how do I make it simpler for them to access the content they're already accessing on a different platform by changing the inputs using a different remote control?"
If They Want To Cut The Cord…
Khemka isn't overly worried about the possibility that some DISH users may be inspired to cut the cord after subscribing to Netflix. However, there might not be much to stop it from happening.
"Would they cut the cord eventually? Maybe they would, maybe they would not," said Khemka. "It's not something we would be able to stop anyway."
Related Link: Will Netflix, Inc.'s $40 Million 'Gotham' Gamble Pay Off?
…But Will They?
Khemka believes that pay-TV (specifically DISH) offers complementary content that will inspire consumers to keep the cord.
For example, AMC Networks Inc (NASDAQ: AMCX) provides new episodes of "The Walking Dead" and other series exclusively to pay-TV subscribers. Older episodes can be viewed on Netflix.
This strategy seems to be working -- for fans of AMC, at least. More than 14 million people tuned in to the mid-season finale of "The Walking Dead." Ratings have risen every year since the show began, thanks in part to Netflix.
The Only Box In Your House
Khemka has some lofty goals for DISH, but he doesn't want to state them as plainly as others have in the past.
"We want to be the one box in your house without saying we're the one box in your house," Khemka explained. "There have been tons and tons of companies historically that have come out and said, 'We want to be the one box in your house,' and none of them have really succeeded."
Khemka estimated that its customers spend more time on the Hopper than almost any other device they own. Thus, he believes that DISH has already achieved somewhat of a one-box status.
"As we expand the platform, we think we'll deliver a great experience and great customer value," Khemka added.
Disclosure: At the time of this writing, Louis Bedigian had no position in the equities mentioned in this report.
Posted-In: cable Dish Network Netflix television Vivek KhemkaTop Stories Exclusives Tech Best of Benzinga
View Comments and Join the Discussion!