Rackspace Joins Microsoft Cloud OS Network To Expand Managed Private Cloud Portfolio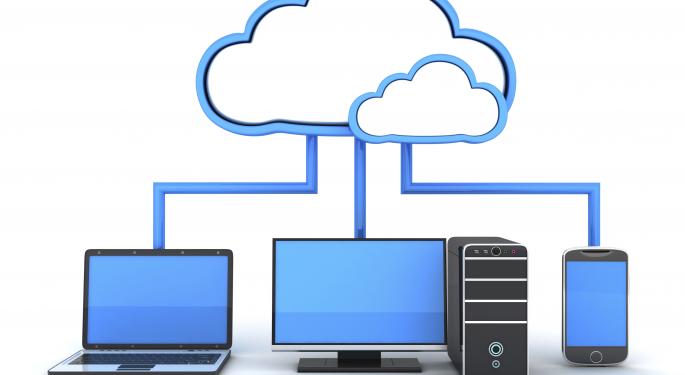 Rackspace Hosting, Inc. (NYSE: RAX) announced Monday that the company has joined the Microsoft Corporation (NASDAQ: MSFT) Cloud OS Network. The deal means that Fanatical Support will now be available for the Microsoft Cloud Platform, including Windows Server with Hyper-V, System Center and Azure Pack.
"The heart of the message is taking Rackspace Managed Cloud and turning it into Managed Private Clouds on Microsoft Cloud OS," Jeff DeVerter, GM of Microsoft Private Cloud at Rackspace, told Benzinga.
Marco Limena, VP of Hosting Service Providers at Microsoft, said that the deal is the result of "many years of collaborating with Rackspace."
"We've been working together for a long time," Limena told Benzinga, adding that Rackspace is known for its commitment to support.
Related Link: Rackspace Jumps After-Hours On Activist Investor Stake
The One-Size-Fits-All Dream
From clothes to smartphones and everything in between, manufacturers claim that one size can fit all. Rackspace learned that wasn't really the case.
"The reality is that there's multiple vendors who are creating technologies that do different sorts of stuff," said DeVerter. He said that while some customers can get everything they need through OpenStack, others have different demands.
"A lot of times when folks are looking for a private cloud to host their stuff in, 1) you've got next-gen applications, and 2) there's a lot that enterprise has today that is run-the-business applications, in some cases," DeVerter explained. "If you look at [the] Microsoft applications technology suite, those are applications [with] different computing needs and requirements than those that natively run great in OpenStack."
Rackspace has been partners with VMware, Inc. (NYSE: VMW) for several years. The company has built a fairly well-established support line around VMware, but that doesn't help those who use Microsoft's technology.
"While we are firm believers and are fully invested in the OpenStack movement, it's not everyone's chosen technology," DeVerter continued. "What we lacked as a company was full support in and around Microsoft from the infrastructure layer all the way up through their chosen applications."
A 'Significant Investment'
DeVerter thinks that Monday's announcement will prove to be a "significant investment for the company."
"What it's really doing is responding to our customers' demands to support the technologies and the clouds that they want to run at Rackspace," he said. "We're taking Microsoft's technology and we're running Windows Server built on the 15 years of experience we have running Windows Server and the Cloud OS product technology."
Disclosure: At the time of this writing, Louis Bedigian had no position in the equities mentioned in this report.
View Comments and Join the Discussion!
Posted-In: comments Jeff DeVerter Marco Limena Microsoft rackspace VMwareTop Stories Tech Best of Benzinga