Is Snapchat Changing Media?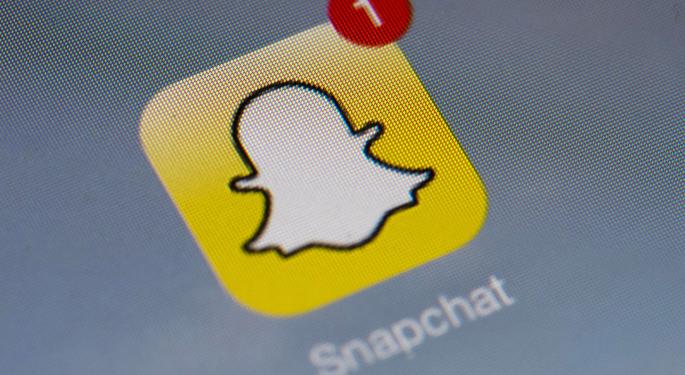 Does Snapchat -- the popular startup that rejected a $3 billion offer from Facebook Inc (NASDAQ: FB) and a $4 billion offer from Google Inc -- have what it takes to change media? The company is reportedly seeking media partnerships with a number of big companies, including ESPN, Spotify and CNN, but will it be enough to monetize the service?
"I think the only way that Snapchat can really succeed and do really well is if they disrupt or hurt Instagram and/or Pinterest," Sean Udall, CIO of Quantum Trading Strategies and author of The TechStrat Report, told Benzinga. "Probably more Instagram because Instagram is so popular. If they can't hurt Instagram, then they probably won't do well and fade away."
Related Link: Should You Pay To Be 'Liked' On Facebook Inc?
Tech industry expert and analyst Jeff Kagan feels that Instagram, one of Snapchat's chief competitors, is a potential home run. He also sees potential in WhatsApp, another Facebook company.
"They have to connect with the customer base and they have to make money and reward investors," said Kagan. "Some will, some won't. They're not really thinking about that. They're just trying to capture market share. At this early stage, that's what they're worried about: the battle for thumbs, the battle for eyes. They're not worried about making money yet. It's part of this transforming industry."
Easy To Monetize
Snapchat might have one inherent advantage over WhatsApp: easier monetization.
"I think something like WhatsApp is much harder to monetize than Snapchat," said Udall. "When you're using a messaging app on a smartphone or device, you do not expect to see any ads. You probably also don't want to pay something. There's a lot of alternatives for something like that. I think Snapchat, any time you have a platform that has really good viral growth -- lots of users -- you could find ways to monetize."
Udall suggested that Snapchat could employ a freemium model where consumers use a free version with ads or pay a small fee to eliminate them. He compared this to the business model employed by Pandora Media Inc.
Related Link: Facebook Messenger And 3 Other Privacy Concerns With Apps
Snapchat's Continual Reinvention
Facebook may be the dominant player in social media, but it didn't get that way by staying in one place.
"Facebook is important and is big, but they have to keep reinventing themselves to stay relevant," said Kagan. "Otherwise they would have faded away years ago. And they've only been around for a few years! It's a very rapidly changing industry with lots of opportunities."
Disclosure: At the time of this writing, Louis Bedigian had no position in the equities mentioned in this report.
View Comments and Join the Discussion!
Posted-In: comments Facebook Instagram Jeff Kagan PandoraTop Stories Success Stories Tech Best of Benzinga