Are Google Docs And Microsoft Office 365 Better With Soonr?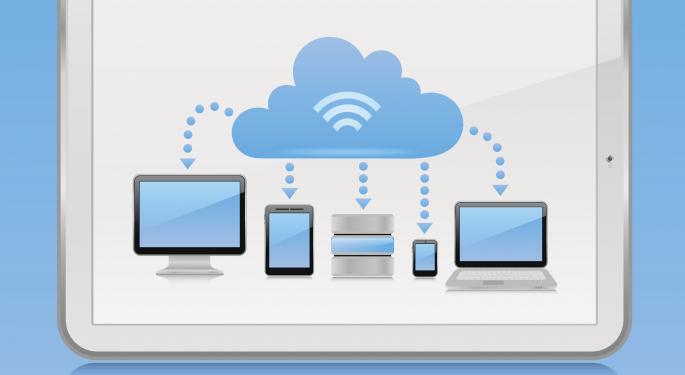 Soonr, a platform for secure file sharing and collaboration, recently announced that document applications from Google Inc (NASDAQ: GOOG) and Microsoft Corporation (NASDAQ: MSFT) are being integrated into the service. This is intriguing, but consumers and business professionals might wonder why they shouldn't simply use Google Docs and Office 365 on their own. Are they really any better with Soonr?
"We offer a file synch and collaboration service for very security-conscious customers," Ahmet Tuncay, CEO of Soonr, told Benzinga. "If you're in the financial sector and you use Google Docs, you've probably violated every sort of compliance there is regarding privacy."
Related Link: How Goldman Sachs Group Inc And 13 Wall Street Stalwarts Plan To Change Communication
Tuncay said this is one of the many issues that can get in the way of doing business. Many financial requirements say that data cannot leave a certain jurisdiction, which is very important to Soonr. The company has data centers in the United States, Canada, the European Union and other territories. A new data center is also being built in the United Kingdom. This allows the firm to service customers in each market without shifting data around.
"Many of [our customers] are coming from Dropbox and other, similar services," said Tuncay. "The value customers pay for is in productivity tools, management on devices, connecting workers with business documents. Over time Soonr has evolved into a fully-integrated suite of things that businesses need."
Security Matters Most
Tuncay stressed the importance of security at Soonr, which is essential to its clients.
"Because we are so security and control-conscious, as are our customers, we own and operate all of the hardware and software in our data centers," said Tuncay. "This is very different from what many of the companies in our space do. Lots of 'em use things like Amazon Web Services or go leverage some other existing cloud server. When they do that, they don't have the effective controls that are required by IT in large enterprise customers."
Widespread Functionality
Soonr is compatible with virtually every desktop and mobile device.
"There's a whole suite of software that we provide to [offer] synchronization across all of the major mobile platforms: Android, iOS, BlackBerry, Windows," said Tuncay. "All of the desktop and file server environments [are supported]: Windows, Mac and Linux. Those clients, that software, provides integration with the device environment -- desktop or mobile. It also provides a secure connection to our servers so you don't need VPNs or things like that."
Soonr handles all of the encryption and security aspects.
"Every layer on top of that are collaboration tools," Tuncay added. "Collaboration means being able to share things with colleagues or partners or clients or customers. Each of these is a very specific case. There is no one-size-fits-all."
Disclosure: At the time of this writing, Louis Bedigian had no position in the equities mentioned in this report.
View Comments and Join the Discussion!
Posted-In: Ahmet Tuncay comments Google Google Docs MicrosoftTop Stories Startups Tech Best of Benzinga