Yahoo! Inc.-AOL, Inc. Merger Push Suggests Marissa Mayer's Turnaround 'Isn't Going Well'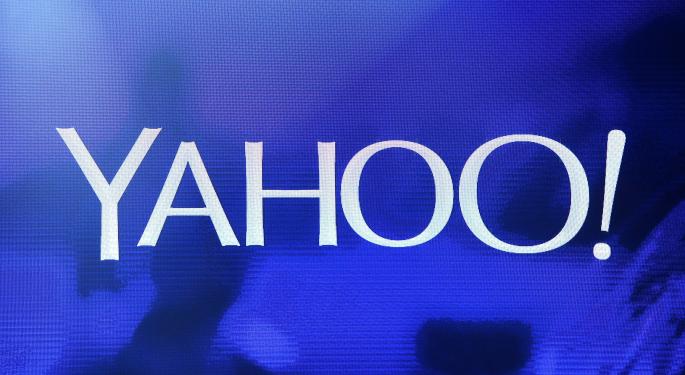 Marissa Mayer has been trying to transform Yahoo! Inc. (NASDAQ: YHOO) ever since she became the company's CEO more than two years ago. Now that Starboard's Jeffrey Smith is pushing for Yahoo to acquire AOL, Inc. (NYSE: AOL), some analysts are questioning Mayer's turnaround plans.
"I think this is a subtle way of saying the Marissa Mayer turnaround isn't going very well," Rob Enderle, principal analyst at Enderle Group, told Benzinga.
"Both companies are executing a very similar strategy -- both moving to content as their primary vehicle. They're looking for synergy here. While AOL is doing better, [it] isn't really doing all that great either. So the sense is that this investor group would like these two firms to get together to see some synergies to improve their bottom line," Enderle said.
Related Link: Analysts React To Google Inc.-eBay Inc. $85 Billion Merger Rumor
Tech industry expert and analyst Jeff Kagan is concerned about the merger's potential -- or lack thereof.
"It's not like these deals always end up being good," Kagan told Benzinga. "In fact, most of these deals don't end up being good. Even though they sound good when they're pitched and they sound good to the investment community, to the end user, often they just don't work. That tends to bring the stock price down."
Below Value
Before any merger can occur, there is another issue that Yahoo might need to address.
"Yahoo was actually trading below the value of the Alibaba shares that they hold, which means the value of Yahoo's core business [was] zero or less than zero, at least it was during the IPO," said Enderle. "That's a problem for investors."
Long-Term Fears
The deal could be good for investors in the near term, but what about the aftermath?
"Long-term it ends up being a deal that shouldn't have been done," said Kagan. "So the question is: can they do a deal that would benefit both of them? They'd have to do a strong job of explaining to the marketplace where the value is gonna come from. And [explain] how it will be good compared to the [mergers] of the last decade that haven't been good, like AOL and Time Warner. Many that sound great when they're announced, the fanfare drowns out all the questions.
"But there's always a lot of questions that need to be asked in an M&A."
Disclosure: At the time of this writing, Louis Bedigian had no position in the equities mentioned in this report.
Posted-In: Alibaba AOL comments Jeff Kagan Rob Enderle StarboardTop Stories Tech Best of Benzinga
View Comments and Join the Discussion!