Software Update Will Allow Tesla Autopilot To Drive Through Green Lights Without Confirmation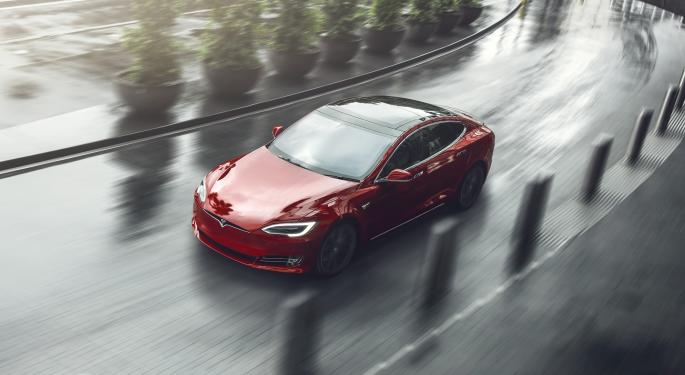 Tesla Inc (NASDAQ: TSLA) is constantly trying to improve all vehicles on the road with free software updates. And it looks like the next update is improving the car's self-driving abilities.
A Tesla owner was able to get an early install of the new software, which claims the car will proceed through a green light on its own in the right circumstances. If the car is unsure of the road ahead due to a turn or bend, it will still require the driver to intervene.
"As you approach a green traffic light, in some situations where there is a straight path through the intersection, the Traffic Light and Stop Sign Control feature may no longer require explicit driver confirmation," according to the new notes.
See Also: Tesla Delivers Nearly 140,000 Vehicles In Record Quarter
If stopped at a red light that turns green, owners will still need to tell the car it's safe to go before it proceeds. The notes remind drivers that the car can't yet make turns, but as the system is upgraded, the abilities will improve and become more natural.
Photo courtesy of Tesla
View Comments and Join the Discussion!
Posted-In: electric vehiclesTech Best of Benzinga