Gadfly's Denning: Tesla's Cash Raise Is An 'Appetizer' Designed To 'Leave You Hungry For More'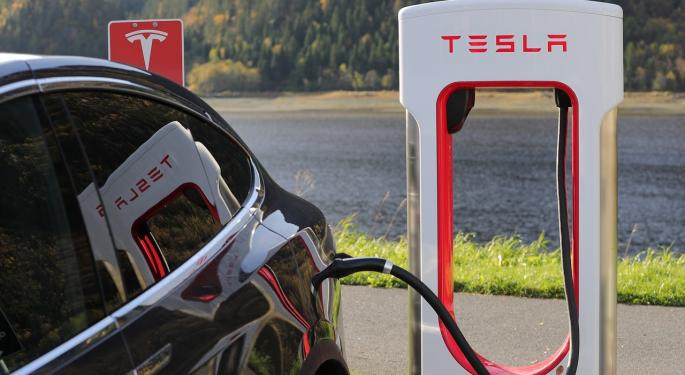 Tesla Inc (NASDAQ: TSLA)'s capital raise didn't surprise many as the general consensus was that the electric automaker is burning through cash and needs to bolster its coffers ahead of the ramp of its Model 3 sedan.
What did surprise some was the dollar amount of the raise. For instance, Colin Langan of UBS argued Tesla's $1.15 billion raise through a combination of stock and convertible debt is short of the high end of his estimate range of $2 billion.
"[L]iquidity and cash burn remain key near-term risks, and investors may grow weary of continued raises as this is the second capital raise in a year," Langan argued.
Gadfly's Liam Denning has a different take on Tesla's raise.
'Billion-Dollar Appetizer'
Denning was quick to point out that Tesla's former CFO Jason Wheeler said $1 billion of liquidity represents a "nice comfort level" for the company. Meanwhile, Tesla started 2017 with $3.4 billion of cash and $900 million of incremental liquidity from financing lines coming from the SolarCity acquisition.
Denning said Tesla will invest up to $2.5 billion ahead of the Model 3 launch, which implies the company's liquidity could dip to $1.9 billion by mid-2017 and end the year at $$1.5 billion. As such, the recent cash raise more than ensures Tesla can navigate throughout 2017 in its comfort zone.
The fact is a company like Tesla is moving so fast it wants to give itself "as much space to maneuver as possible." As such, Tesla's bulls view the "mere billion dollars" as being an "appetizer" with a promise that "the meal isn't over yet."
See Also:
Tesla Has A Compelling Long-Term Story, But Will Face Near-Term Headwinds
Tesla: Bear Vs. Bull Case Rests On Model 3, Capital Structure
Posted-In: Colin Langan Model 3 Tesla Tesla Cash RaiseTech Media Best of Benzinga
View Comments and Join the Discussion!