Yet Another Sign Of Amazon's Dominance Over Retail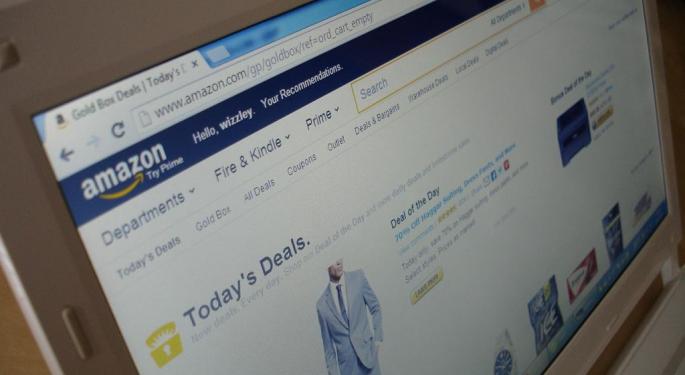 Investors looking for further justification that Amazon.com, Inc. (NASDAQ: AMZN) is hurting traditional retail will find the latest statistic very interesting.
According to data compiled by Recode, Amazon commanded the No. 1 spot in total market share of online apparel sales among millenials.
Recode noted that American consumers aged 18 to 34 shied away online stores of mall-based retailers. Specifically, the online retailer commanded a 16.6 percent market share of all online apparel sales, which is more than double second place Nordstrom, Inc. (NYSE: JWN) at 8.1 percent. Gap Inc (NYSE: GPS)'s Old Navy online store ranked third at 5.1 percent, followed by J. Crew at 4.2 percent.
For some context, e-commerce sales in the fourth quarter of 2016 accounted for 8.3 percent of total sales.
Not Really A Surprise?
It's clear that Amazon's role in the online clothing space is large, but many investors might find it hard to believe it commands top place. On the other hand, Amazon's ambitions in the apparel space has been well communicated to investors.
This year alone reports surfaced that Amazon is developing a line of workout apparel and has been very active in poaching top talent from clothing stores across Europe.
Need more convincing? Recode also noted in January that Amazon's clothing selection is bigger than 250 Wal-Mart Supercenters combined.
See Also:
Macy's Biggest Foe Isn't Amazon... It's Other Brick & Mortar Retailers
Wells Fargo's Retail Analyst Is Bullish On The Sector: Here's Why
View Comments and Join the Discussion!
Posted-In: Amazon Amazon Versus Retailers Apparel Apparel Sales Online Apparel Sales online salesTech Media Best of Benzinga